Marching band students compete in Bandtober
Hang on for a minute...we're trying to find some more stories you might like.
Name something scarier than Halloween: Bandtober, at least for marching band students. They have to "band" together against the spirits of Halloween and march on into the night together, "witch" will be a noteworthy experience.
Bandtober is a series of competitions held throughout the month of October, where band members compete weekly in competitions across EPISD, UIL Region, SISD, UIL Area, and UIL State.
This year's theme is "Pandora," alluding to the legend of Pandora's box. It features musical selections from The Sound of Silence by Simon & Garfunkel, Bruckner's 8th symphony, symphonic metamorphosis, and Bartok String quartet number 2. Pandora will continue to showcase some of the band's most talented performers including Jade Chavez, a brass sextet, and Justin Orji, a woodwind twelve Tet.
 As Bandtober continues, rehearsal schedules are increasing in intensity and frequency. To polish their show before the big day, the band welcomed professional drill writer Peter Beckhart to help them clean up their final product.
"Even though I'm living on coffee, Bandtober is such a gratifying experience," senior Naolin Salas said. "It takes hours of work and is grueling at times but in the end it all pays off."
UIL Region is a competition where different bands across region 19 perform and are judged by division, with Division 1 being the best rating and Division 4 being the worst. In order to advance to UIL Area, a band has to be rated a Division I. This past Saturday, October 13th, the Coronado Band earned straight 1's in their competition, the highest score they can receive.
This Saturday, October 20th, marching band students will compete in an SISD festival before attending UIL Area.
The UIL Area competition determines whether or not a band will advance to State. This year, UIL Area will be held in Odessa, Texas, on October 27th. Out of the 14 competing bands, the top two overall scoring bands will advance to state.
The UIL 6A State Marching Band Contest will be held in San Antonio, Texas in the Alamodome from November 5th to November 7th. 
Mark Saenz, the head director of Coronado's marching band, has taken the band to state three times since he took over in 2012. "The Coronado Band is a great organization," Saenz said. "Our amazing students rise to the challenge every year and learn what it takes to be champions."
About the Writer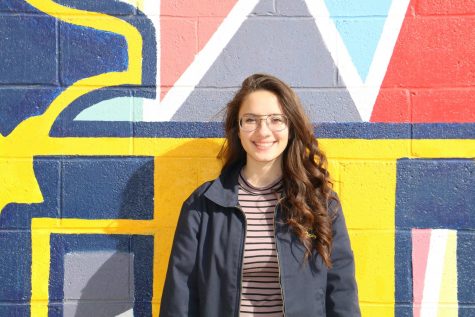 Tanya Hudy, Writer
"Green tea is green tea if its just green tea."

If I could be anyone on the explorer staff I'd be Leslie because she's funny and a really great...