Coronado and Franklin High School to host "Powderbuff" game
On March 28, Coronado and Franklin High School will host a "Powderbuff" game to raise money for Project Grad, a celebration held at the end of the year to commemorate the senior class.
Seniors Garrett North and Enrique Aviles came up with a fundraising idea to host a senior boy volleyball game where they play against other senior boys at Franklin.
Senior volleyball players Maddy Benway, Campbell Bowden, Sofia Sifuentes, Avianna Lopez, and Alex Hernandez will coach the senior boys.
"I have had a great time sharing my knowledge about the game I grew up loving," Benway said. "This game is a great way to bond with the boys in the senior class and we are excited to see the outcome of the boys' hard work."
Each team has around 12 boys on the roster. Coronado's senior team has been practicing twice a week after school on Mondays and Tuesdays for a few hours. 
"We are working really hard and practicing a lot so that we can beat Franklin," senior Garrett North said.
Players will don jerseys with sponsorships from LGA Trucking, Planet Fitness, and Smile Center for Kids, among others. Money earned from both the sponsorships and ticket sales will go towards Project Grad.
Student activities manager Renee Aguirre is selling tickets for $2. Tickets are also available for purchase at the door. 
The crowd is encouraged to wear the colors pink and yellow to honor former Franklin student David Armendariz and former Coronado student Meghan McHalffey. 
The game will kickoff at 5:30 p.m. in the main gym at Franklin High School.
About the Writer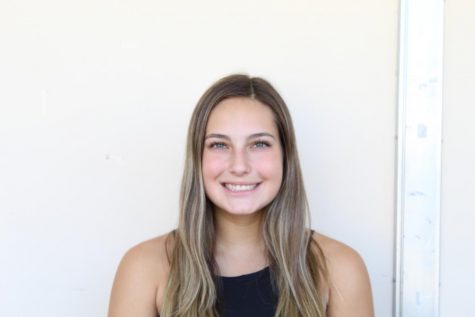 Madison Untersee, Writer
Madison Untersee is a senior, and this marks her second year as a newspaper writer. Her favorite part about newspaper is being able to communicate with...