2019 MLB season set to 'hit it out of the park'
The 2019 baseball season kicked off on March 28 with 30 teams, beginning the 162 game journey to the playoffs where each team hopes to eventually be named World Series Champions.
With the number of trades and signings this past offseason, many teams are expected to have a chance at winning the World Series. Bleacher Report recently came out with an MLB Power Rankings article, ranking all 30 teams from best to worst. These teams include the reigning World Series champions the Boston Red Sox, as well as the New York Yankees, Los Angeles Dodgers, Houston Astros and the Chicago Cubs.
"Opening Day means a fresh start for every team," sophomore Paul Coppinger said. "No matter what ball club you root for, all teams start 0-0 and have a chance at the playoffs."
One division that is expected to be a tight race is the American League (AL) East, which includes the Red Sox, Yankees, Toronto Blue Jays, Baltimore Orioles and the Tampa Bay Rays. Despite the fact the Yankees and Red Sox are deemed two of the most talented teams in the whole American League, the Rays are coming off a great season and are hoping to surprise the world. They ended the regular season 90-72 in 2018, finishing in third place in the AL East. After signing a top pitcher Blake Snell in the league on a 5-year $50 million dollar deal, baseball fans shouldn't be surprised to see the Rays contending for an AL East title.
Another contender is the Philadelphia Phillies, who signed ace Aaron Nola on a 4-year $45M dollar contract, Andrew McCutchen on a 3-year $50 million dollar contract, and super star Bryce Harper on a 13-year $330 million dollar contract. This team made some big moves in the offseason and have the talent to make a playoff run.
Some players predicted to have a big 2019 include Bryce Harper, Mookie Betts and Jacob DeGrom. Bryce Harper had a solid year last year, but ended with an underwhelming batting average of .249, the lowest of his career. After signing one of the largest sports contracts in history, anything but a National League (NL) MVP seems like a disappointing year.
Mookie Betts is coming off an incredible 2018, winning the AL MVP Gold Glove, and holding the best batting average in the league at .346. Along with all those awards, he was a World Series champion. Although it would be hard to repeat a season like that, Boston fans don't expect anything else from the young outfielder.
The New York Mets ace Jacob DeGrom won the NL Cy Young award, finishing first in earned run average and second in strikeouts for the NL. After signing the 5-year $137.5 million dollar contract, Mets fans expect DeGrom to carry them to the playoffs.
Fans are now able to enjoy baseball, after waiting since October.
"Opening day brings out familiar faces and names, and ones that have been hyped up throughout the offseason," senior Emilio Pacheco said. "It's a moment of unity as we all gather to enjoy America's favorite pastime."
From now until October 30, baseball fans can enjoy what is predicted to be a memorable year in MLB history.
About the Contributor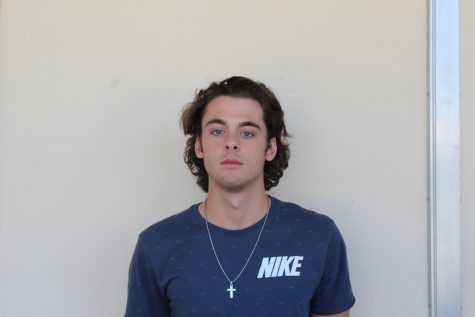 Reed Medlock, Writer
Reed Medlock is a senior who has been in newspaper for two years.  His favorite part of newspaper is interviewing athletes from different Coronado sports...