Senior Jake Cox hopes to leave a legacy in final season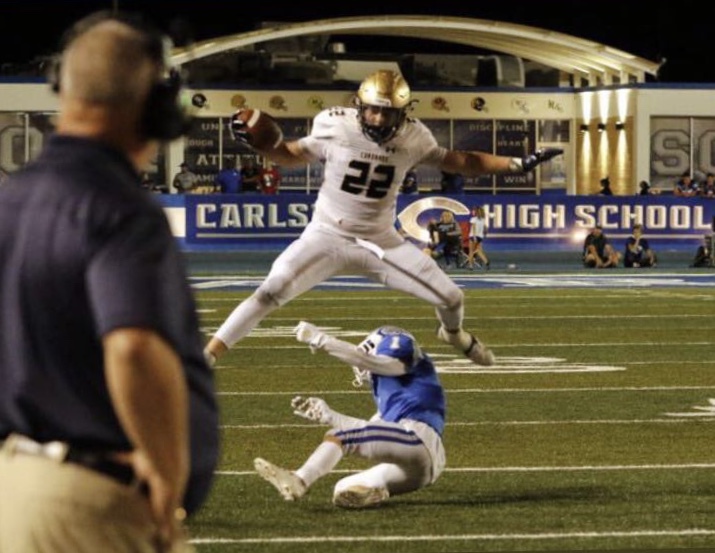 There are rarely any Division I football prospects that come out of El Paso's high schools. Football in El Paso does not seem to produce elite prospects at the same rate as cities like Dallas, Austin, or Midland. Though this is true, we seem to have struck gold with senior Jake Cox, who is looking to have a huge and impressive senior season.
Cox has not always lived in El Paso. Since his father is a collegiate football coach, he has lived in many different cities all across the country. Cox has lived in Louisville, Kentucky; East Lansing, Michigan; Saint Louis, Missouri; Seattle, Washington; Manhattan, Kansas; and now El Paso. After moving here during the very end of his sophomore year, Cox was unsure of his future in El Paso.
"Moving to El Paso was the hardest things I've gone through in my life," Cox said. "In the beginning, I would beg my parents to let me move back to Kansas, but in the end, I'm glad I stayed."
Cox grew up playing many sports, such as baseball, football, basketball, and golf. He started playing tackle football in the third grade, yet he didn't have a strong passion for the game until later in his life.
"I didn't really fall in love with football until the sixth grade, when I cried after we lost the championship pee wee game," Cox said. "From then on I knew I loved the game and wanted to play in college."
Last season, Cox had an immediate impact on the field. As a defensive end and a tight end, he had nine catches for 174 yards, 13 total tackles, and a sack. He won first team all-district at tight end and was one of the best players in the city.
Along with playing a big role on the field, Cox is a leader in the locker room. He is a role model for many of the underclassmen and pushes them to be better.
"Jake really pushes everyone on the field to do the best they can," senior Max Marquez said. "He shows the underclassmen what hard work commitment should look like."
The 6'3 senior isn't fully committed to any collegiate program and is hoping to rack up more offers this season. Some of Cox's notable Division I offers include UTEP, Eastern Michigan University, and The University of Idaho.
"My plan after high school is to play collegiate football," Cox said. "I'm still undecided on what school I'll attend next fall."
When Cox is not on the gridiron, he enjoys spending time with friends and family, working out, and watching Netflix.
The coaches and supporters of Cox are excited for his future in football and cannot wait to see where the sport can take him in life.
Cox and the rest of the football team will take on the Eastlake Falcons this Friday, September 20, at Quarrel-Brooks Stadium at 7 o'clock.
About the Contributor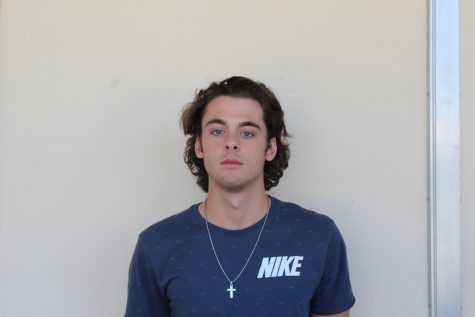 Reed Medlock, Writer
Reed Medlock is a senior who has been in newspaper for two years.  His favorite part of newspaper is interviewing athletes from different Coronado sports...