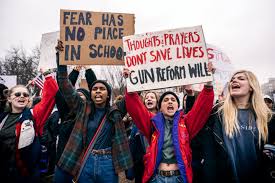 Photo courtesy / Lorie Shaull on flicker.com
Voting is an important action for many Americans, and there are going to be new participants in the democratic process soon.  Next November, people around the country will head to the polls to cast their ballots for the next president, and for many current students, this important election will be their first time voting.
With a recent increase in youth activism and political engagement, these first-time voters are expected to have a major impact. Young people are the ones that make up most of the people that vote. Students make up the largest group of first-time voters. According to the Digest of Education, the average age in 2011 for student voters would be 27.
Voters from the age of 18 to 29 are usually the ones that consistently are the least likely to cast a vote. The younger population are typically considered the "next generation" of voters because they are the new generation. An issue for a more youthful audience would be paying for college and managing college tuition. The issue of college will encourage young voters to vote for a certain representative, depending on their point of view.
­­
"Voting for young people should be appreciated and utilized to the fullest extent," senior Enoc Paico said. "The next generation of voters should not be focused on political parties but instead on political candidates that best [suit] this country for the better."
Most potential candidates recognize this demographic as being extremely influential and have adjusted their campaigns to attract younger voters. Candidates use social media, promote ideals that are important to them, and tap into the "Bernie Effect." Bernie Sanders drew millennial voters in astounding numbers to his rallies due to his unfiltered honesty and authentic desire to revolutionize the country.
"I'm going to vote for whatever has the best policy next year; that's it," senior Emily Zenner said. "The social issues and problems in the administration don't bother me as much as the actual policy they try to set."
The 2020 United States elections will be held on Tuesday, November 3, 2020. All 435 seats in the United States House of Representatives, 34 of the 100 seats in the United States Senate, and the office of president of the United States will be contested.