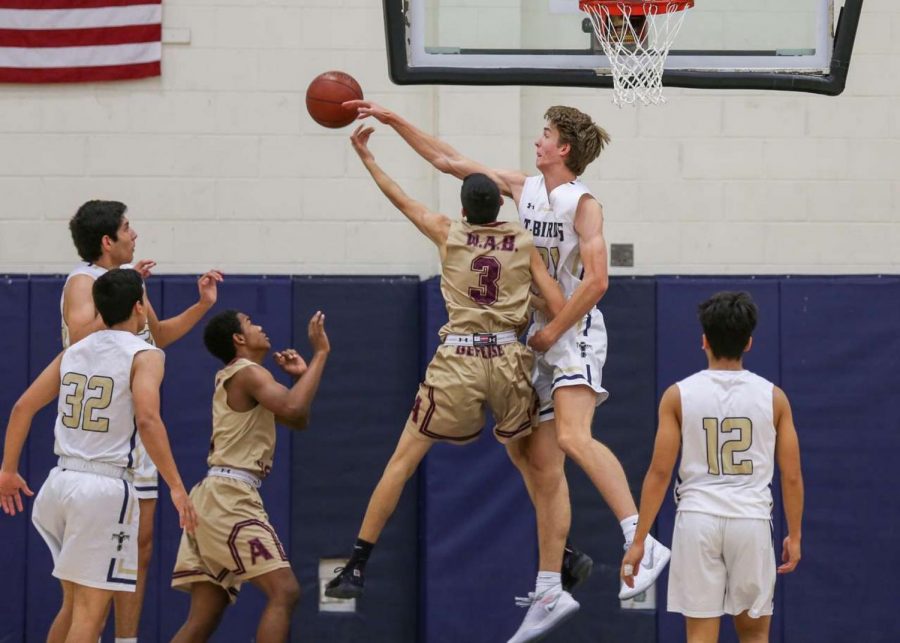 Photo courtesy / Mark Cooledge
It's difficult to find a high school basketball player with size in El Paso. Then came along Hank Hayes, a lanky 6'9 center with shooting ability. Hayes has been one of the most dominant players in the district the past two years and is not planning on changing that in his senior campaign.
First and foremost, Hayes is a student athlete. With a 1410 SAT, 33 ACT, and a 4.1 GPA, Hayes puts school before anything else.
"I take school very seriously because, as much as I love basketball, I know it won't be a huge part of my life after college," Hayes said. "I want to do whatever I can to put myself in a position to succeed in life."
Hayes joined the varsity squad his sophomore year, and despite some lack of playtime, he had an immediate impact on the squad. Adding great size to the team, Hayes is a rebound machine in the paint. His most impressive game during his sophomore year was at Dumas High School, where he had 14 points, two assists, and 10 rebounds in a 57-32 win.
Though he had a solid first year on varsity, Hayes's breakout season was just around the corner. Throughout his junior year, he was consistently putting up double digits in points and rebounds, sprinkling in a good number of assists and blocks. Hayes's best performance last year came in a 51-46 win versus Franklin, putting up 14 points, 10 rebounds, and two blocks. With impressive season numbers, Hayes ended the year with All-District First Team, All-District Defensive Team, All District Academic Team, and All-City Honorable Mention under his belt. His goals for this season are to win district and the district MVP award.
Hayes has gained attention from different programs and picked up his first offer from the University of Dallas this past summer.
Due to Hayes being one of the best players in the area, many would picture him being cocky and conceited. Yet, this is frankly not the case. Hayes is a great role model and teammate, setting an excellent example for the people around him.
"Although he's the star of the team, he tries to get everyone involved and is a great leader," junior Mason Heredia said. "Hank is a great role model for all of us, as he is a future collegiate athlete but also a really smart individual."
Besides giving it his all on the court, Hayes has other hobbies that keep him busy in the offseason.
"I love playing the piano and working with computers, so that takes up most of my time outside of basketball and homework," Hayes said.
Hayes will lace up for another game on Nov. 19. versus Burges, held at the Franklin Magnet Center at 7:30 PM.