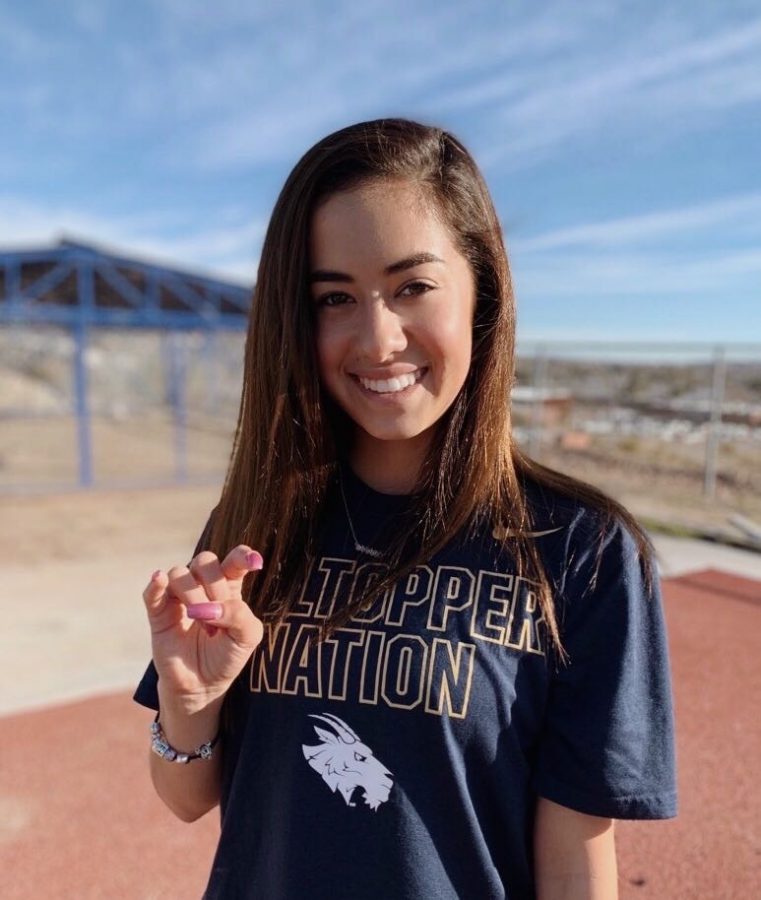 Photo courtesy / Marcela Perches
With spring semester now in full swing, track athletes begin the race towards their 2020 season. Two star runners who are expected to shine this season are Marcela Perches and Nicholas Gonzalez, both of whom have already committed to St. Edward's University. Both Perches and Gonzalez are state-ranked runners who received several different offers from other schools but ultimately decided to further their careers at St. Edward's.
St. Edward's University is a small catholic institution in Austin, Texas with a new track program. The program will compete in its first season this year in the most competitive division II conference, the Lone Star conference, with over 10 men's teams and 11 women's. The St. Edward's Hilltoppers also have a very competitive cross-country team in addition to the new track team. Both Perches and Gonzalez have committed to compete in track and cross-country career as a Hilltopper for the next four years.
Gonzalez is a star athlete who has competed at the UIL State Cross-Country meet for the past three years in a row, placing each year. Last year, he ran 15:11, securing him the 14th spot in the state for cross-country.
When asked why he choose St. Edward's, Gonzalez said he was really intrigued by the student-athlete experience provided by the coaches.
"When I went to go visit, I automatically felt the love within the program and…the school, and I really loved that," Gonzalez said.
Gonzalez also had his academics in mind when he chose St. Edward's. Even though track means a lot to him, he would like to focus on his academic career first. And compared to other schools, he believed St. Edward's had a better learning atmosphere.
"St. Edward's had the program I wanted, and that is what I think is most important when it comes choosing a college," Gonzalez said.
But the bottom line, Gonzalez is mostly excited to go on to the next chapter of his life. He has loved high school, but he says he is ready for the next step.
"Coronado has been a second home to me, but I am beyond excited to graduate and advance to the next step."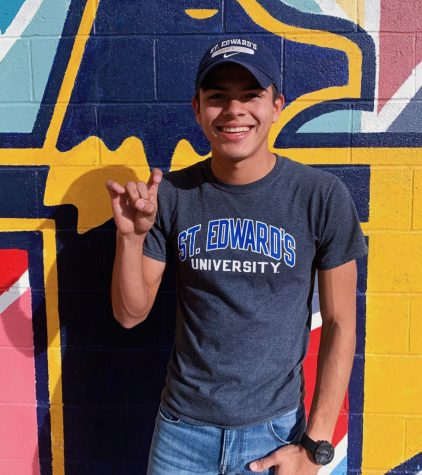 Similarly, Marcela Perches also chose St. Edward's to continue her athletic and academic career. Perches is one of the top fifteen female runners in the district and advanced to the regional meet last season. Perches said she fell in love with the small campus the minute she saw it.
"The minute I stepped onto that campus I knew it was the place for me," Perches said. "The small and friendly atmosphere was a key component in my decision."
Perches has always planned on studying criminology in college and upon learning that St. Edward's carried that major, the decision became even easier.
"When I found out they had my degree, I was sold, and I am beyond excited to continue my education there," Perches said.
Perches spent half of her high school career at Loretto High School in Central El Paso, but halfway through her junior year, she transferred to Coronado. However, she is excited to go back to a private education once she graduates.
These two stellar athletes plan to leave their mark at Coronado as they start up their final season in the near future.