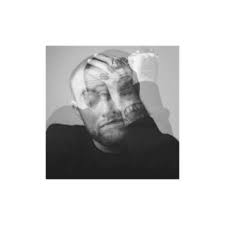 Photo courtesy / Pitchfork.com
Rapper Mac Miller's unexpected death in September of 2018 has heavily impacted the rap community he cultivated. Miller was a kindhearted collaborator invested in others' growth, but his musical legacy was left unfinished.
Miller released his album "Swimming" in August of 2018. This album was seen as a leap to self-discovery. "Swimming" hints at an artist who had finally cleared his mind and found himself. In this album, he talked about heartbreak and his mental state. Then, a month later, we found out he had passed away from a drug overdose at the age of 26. In November, they identified his death as a mix between drugs and alcohol. Miller had always been open about his addiction, which fans saw when Ariana Grande decided to leave what she called a "toxic" relationship with him.
A year after his death, producers released, "Circles", a companion to "Swimming". This piece gives his years of work a bit of closure. "Circles" provides a resolution and helps finish Miller's final thoughts. Miller had spent time working on this new album for a while before his death. Jon Brion, the composer and producer for Miller, was committed to finishing the album after Miller's death. We don't know how deep the artist was into the process, but it sounds like he was very close to completion.
When a young rapper such as Miller dies so suddenly, fans start looking for a deeper meaning within the artists lyrics. With Miller's songs, you don't have to dive too deeply; he wrote a disclaimer that proved tragically predictive: "To anyone who sell me drugs/Don't mix it with that bull, I'm hopin' not to join the 27 club." But "Circles" banishes any sense of resignation in his music. Miller searched for a way to break the cycle and move forward.
Mac Miller continues to leave an impact on fans all around. His newest album has been a huge success, leaving fans to wonder what is next for Miller's legacy.