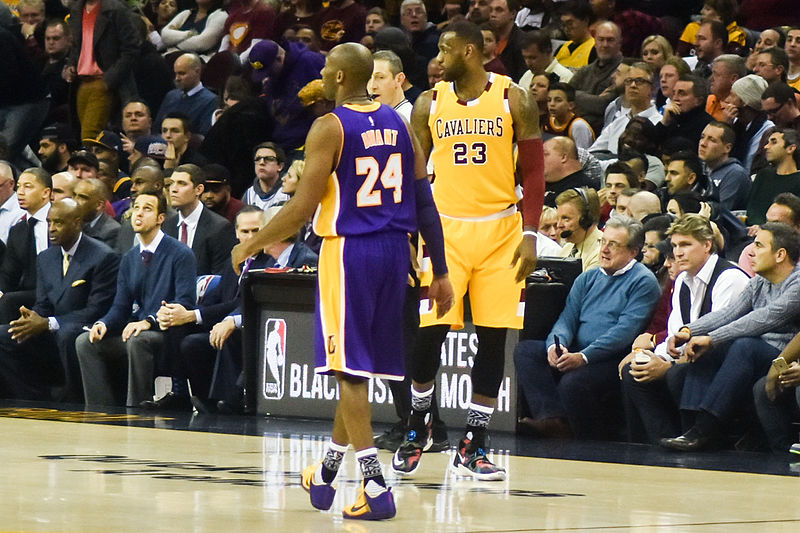 Photo courtesy / Wikimedia Commons
On Jan. 26, 2020, the world changed forever. It started off as a normal Sunday morning, yet news broke out around noon that a helicopter crash had occurred in Calabasas, California. After time went by and the story materialized, reports were coming out that longtime Los Angeles Laker legend Kobe Bryant was aboard the helicopter; in the end, they were indeed true. After identifying the nine victims in the helicopter, Kobe wasn't the only Bryant onboard.
That morning , Kobe and his 13-year-old daughter, Gianna, attended a 7 AM Catholic Mass and received Communion at a cathedral in Newport Beach. After attending the mass, the two, along with seven others, boarded a Sikorsky S-76B helicopter at John Wayne Airport in Santa Ana. As they were headed toward the teen basketball tournament in thick, foggy conditions, the helicopter crashed in the hills of Calabasas. All nine of the passengers on board–Alyssa Altobelli, John Altobelli, Keri Altobelli, Payton Chester, Sarah Chester, Christina Mauser, both Bryant's, and the pilot Ara Zobayan–were dead at the scene.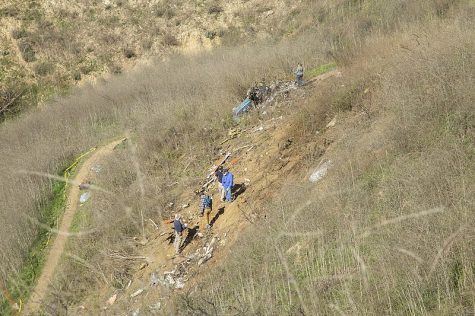 Kobe left a great legacy behind him in the basketball world. He won 5 NBA titles, had 18 All-Star appearances, snatched 4 All-Star Game MVPs, led the league in scoring twice, was the league MVP once, and won the Slam Dunk challenge. Kobe also had an 81-point game in his career, is the Lakers-All-Time Scoring Leader, and is 4th on the all-time scoring list.
Though he achieved a lot statistically, Kobe is best known for his insane work ethic. Stories surfaced about him being in the gym hours before Laker practice actually started, working when everyone else is asleep. There are also stories about Kobe fighting with teammates at practice when they wouldn't give 110% effort. Kobe left the "Mamba Mentality" more than any stat.
"Kobe, to me as a basketball player, was the standard for how you have to play the game; practice every day, and out-work everybody else," junior Mason Heredia said. "Kobe was an inspiration."
Even for those who do not play this sport, he served as a role model.
"Though I didn't play basketball ever, Kobe still had a big influence on all athletes," senior Mauricio Millan said. "He showed kids to work hard and follow [their] dreams."
Though Kobe has left us, his legacy of hard work and consistency will live on forever through basketball history. Fans will remember his impressive record. Kids around the world continue to yell "Kobe!" when throwing away trash in a trashcan. And finally, when people are facing tough times, they will think of the Mamba Mentality and work relentlessly while refusing to give up.