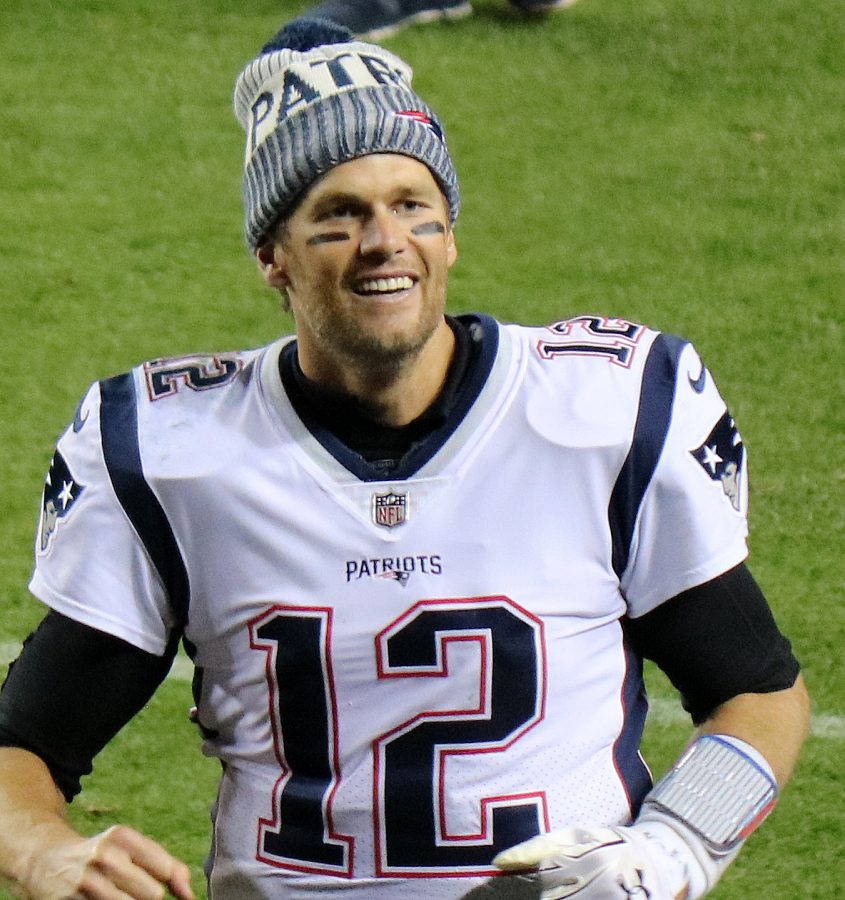 Photo courtesy / Wikimedia Commons
As the NFL season comes to an end, one of the biggest questions is what's next for Tom Brady. Tom Brady is arguably one of the greatest quarterbacks of all time and one of the most accomplished players: he has been to 6 super bowls, won 3 league MVP awards, and earned 4 super bowl MVPS with the New England Patriots. He has been a part of the Patriots franchise for 20 years, and many people speculate that Tom Brady may retire or leave the team since he will be a free agent this offseason.
"As someone who has grown up as a Patriots fan, I could not imagine Tom Brady in any other uniform than the Patriots," senior Mark Munden said.
During the Super Bowl, Tom Brady was in a Hulu commercial where he let everyone know he was not retiring this year. Recent reports have said the Las Vegas Raiders and Los Angeles Chargers will pursue Brady if he does not re-sign with the Patriots. The Patriots have offered Brady a $30 million contract, but he has not accepted the contract because he would rather the Patriots spend money on more elite players.
Brady is now 42 years old, and he is making sure he signs with a team that has a good supporting cast. Brady is the second-oldest player in the league but has shown no sign of slowing down.
Although Brady did not have an elite year – only leading the Patriots to the wildcard after losing to the Titans – his team lacked many weapons to support him. The Patriots' wide receivers led the league in drop balls and were battling injuries the whole season. Nonetheless, fans and sports enthusiasts watch with anticipation as Tom Brady approaches the final date to re-sign.