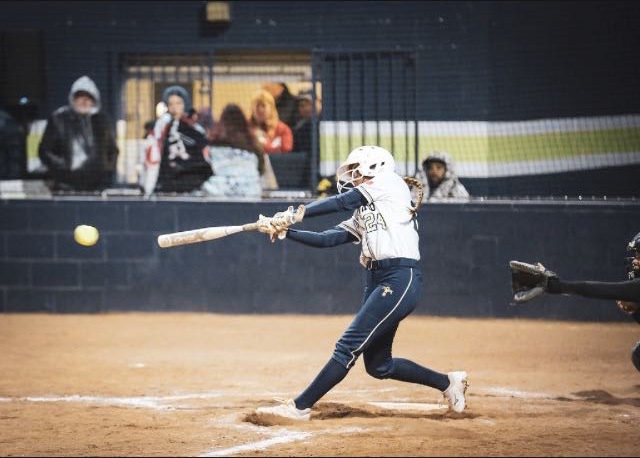 Photo courtesy / Mark Cooledge
Over the past two seasons, El Paso has produced several outstanding softball players who have had remarkable seasons and are on their way to college scholarships. This season promises to be the same for catcher Savannah Bejarano, Coronado's four-year varsity starter.
Bejarano, a senior, has been an emerging star for the Thunderbirds since her freshman year and is one of the many players across the region with a bright future ahead of her. She started as a freshman on the squad that went four rounds deep in the state playoffs and hit .453 with 11 home runs. In addition, she had 28 RBIs, 35 stolen bases, received the Newcomer of the Year award, helped lead Coronado to its first trip to the Sweet 16 in the Texas State Playoffs, and received All-District honors.
Although she had a solid first year on varsity, Bejarano's breakout season was just around the corner. Throughout her sophomore year, she was a key figure for the team, which won the District 1-6A title and reached the area round of state playoffs. She hit .518 with five home runs and 50 stolen bases. Bejarano ended the year with All-City first team honors, District 6A Defensive MVP, and Max Preps Sophomore All-American Team.
Bejarano has gained attention from many different programs and has even picked up a few offers throughout her high school career. By her junior year, she was hitting .543 and had five home runs and 31 stolen bases. She received All-City Defensive MVP, All-City first team, and was selected as the El Paso Fastpitch Softball Hall of Fame 6A Player of the Year. Due to Bejarano being one of the best players in the area, it was no surprise when she signed to play for NMSU's Division I softball team.
"The reason I chose NMSU is because the moment I got there, it felt right. I absolutely loved the attitude of the coaches and players; they motivate me to really get out there and compete with them," Bejarano said. "I knew this was going to be the school that would help me reach my best potential and not only grow as a player, but as a person."
Bejarano's role, besides being a standout catcher and batter, could expand this season.
"My goal this year [is] to be an exceptional leader on the team and give others the love of the game…[as well as] work hard and be prepared for next year's college level season," Bejarano said.
With her great knowledge of the game, she is a big reason behind's the team's success and is willing to take on any challenges she faces this season. The girls will begin district play on March 10 against Montwood here at home.