Student Council to hold elections
If you have ever wondered who the students you always see helping with school events are and you would like to be a part of it, then consider joining student council. If you are interested in becoming a student council officer there was a mandatory meeting at lunch on Friday, March 6, 2020. At this meeting they talked about the criteria and what will be asked of someone to become an officer. There are eight possible positions available that students may apply to get.
Even though there are eight positions available it doesn't mean that eight people will get a spot as a student council officer. The positions available are student teacher appreciation (TSA), pride and patriotism (P&P), two spots for Community Service, two for energy and environment (E&E), and two for drugs, alcohol, safety, and health (DASH). For the positions that have co-chairs, it does not mean that there have to be two people in charge of that committee. If there are not enough applications or if those who apply do not meet the criteria, then there will not be co-chairs.
There are a few requirements to be an officer. You have to be an active member who participates in a lot of projects, agree to dedicating a lot of your time to student council, be available to attend the Texas Association of Student Councils (TASC) summer workshop, and promise to represent the organization well.
In this meeting, the officers of this year gave a brief speech about what being an officer for that committee entails. They also talked about the projects and checklists that have to be complete each year for that specific committee.
Every committee is responsible for a binder that includes every project that has been completed throughout that school year. The binder needs to include a project verification form for each project completed, and it must follow the format given by the TASC. There are certain requirements that have to be met and followed in each binder that gets checked at the end of the student council year.
To be a student council officer, you have to be committed the whole year to represent the school with pride, be able to motivate others to participate in projects, be organized, have time management skills, and work well with others. Best of luck to those who are running!
About the Contributor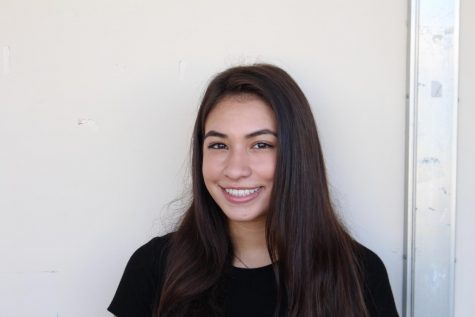 Anna Guerra, Writer
Anna Guerra is a senior, and this is her first year in newspaper. Her favorite part about newspaper is complaining to her teacher about school and learning...