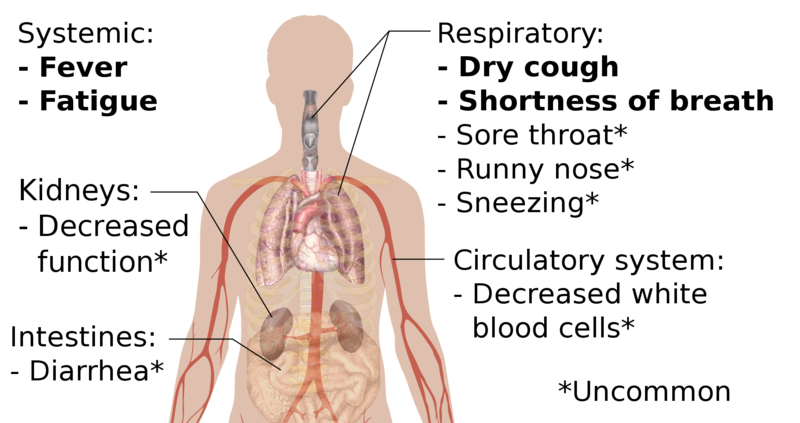 Photo courtesy / Wikimedia Commons
On Dec. 31, health officials in China confirmed that they were treating cases of an unidentified disease, which would later be named COVID-19. Jan. 21 marked the first case of the coronavirus in the United States: a male Seattle resident in his 30s who had traveled to Wuhan, China, the original center of the epidemic. March 11 was the day that the World Health Organization (WHO) declared the virus a pandemic. On March 12, the El Paso Independent School District (EPISD) announced its plan to prevent the spread of the disease, which had not reached the city of El Paso at the time of publication.
The district first began by canceling all school-related trips indefinitely, including out-of-town tournaments and conferences.
Another measure taken was giving additional time off to students and staff. EPISD's spring break was initially scheduled for March 16-20. Because of the dangers of large gatherings, school districts and universities nationwide canceled classes, and music festivals and sports teams suspended or postponed their events. Consequently, the district decided to extend spring break until March 26. Schools will remain closed until further notice, but online classes will begin on March 30.
"We have made this decision to be proactive as families may be returning from spring break travel and also to provide us an extended time period for a deeper spring cleaning of schools and our school buses," superintendent Juan Cabrera said in an email.
He also urges families to follow guidelines made by the Centers for Disease Control and Prevention (CDC) and consider postponing travel to dangerous areas.
Although schools will not hold classes during the week of March 23-27, certain campuses will allow students to pick up breakfast and lunch. The locations will be announced next week.
Sports teams, however will not have the ability to continue practicing. The University Interscholastic League (UIL) has suspended all athletic activities for March 16-29.
In the meantime, continuing to observe good hygiene habits – like hand washing, avoiding contact with others if feeling ill, and not touching the face – could be paramount to stopping the spread of COVID-19. For more information on the coronavirus, consult the CDC's website.