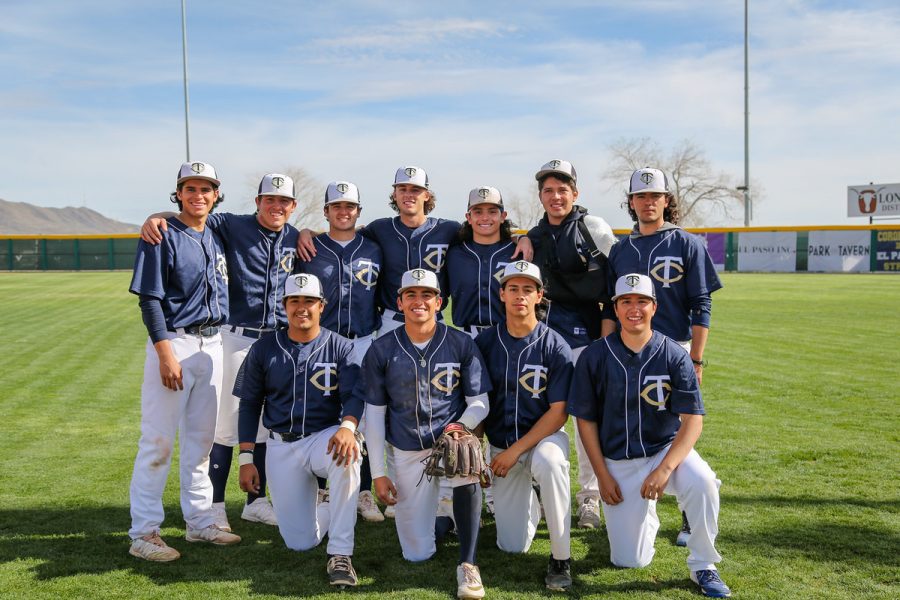 Photo courtesy / Mark Cooledge
Dear Baseball,
I am writing to you as a senior baseball player awaiting the decision that will be made on my final season. Currently, our fate is unknown. We are continuously being told that the executives are doing everything they can to ensure that the season will not be taken from us. However, it is hard to be hopeful after everything the COVID-19 pandemic has already taken from us. All professional sports have given up their season or at least put them on pause for a good while due to the spread and contagiousness of the sickness. I am continuing to keep my head up high in these confusing times, but I felt the need to say these things before a ruling is made.
Thank you. If I never get to suit up and jog out onto that field in front of my friends and family again, thank you. Thank you for the lifelong memories with which you have blessed me. I will never forget every devastating brutal workout that I went through on the field, whether it be mid-season or off-season. The bus rides across El Paso that always seemed like they would never end. The bus trips to out of town tournaments where we spent countless hours figuring out how not to be bored. The ridiculous number of fruit snacks consumed on those bus rides was probably not healthy, but it was a way to stay busy and pass time. There was no better feeling then getting back to the hotel after a good win and hanging out in the lobby eating catered food. The importance of the laughs, the pep talks, the tears, and the screams that took place in the dugout is something that is hard to explain to anyone who wasn't present for those moments. When in that dugout, everything else in the world is forgotten about other than scoring runs, getting outs, and winning the game at hand.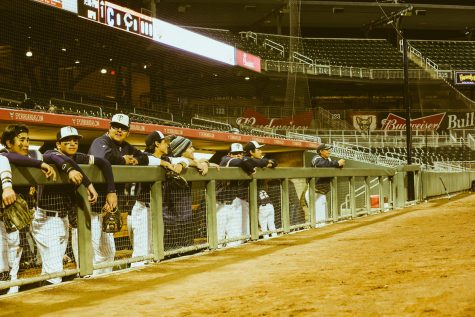 Thank you for the lessons I have learned while playing. I will forever be grateful for the things this game has taught me. I say game, but baseball has been so much more in my life. Baseball has been a lifestyle and a passion since I could walk. Whether it was me throwing a ball against the wall in the backyard or my older brother and his friends teaming up on me in wiffleball, I never grew tired of the game. This game has never failed to put a smile on my face; however, it has put many frowns on my face as well. From a young age, I strived for perfection in the game of baseball, but if you know the game, you know that is impossible. The game of baseball will humble you in a second if it needs to. I have grown to love this game and appreciate it for everything it has done to make me the person I am.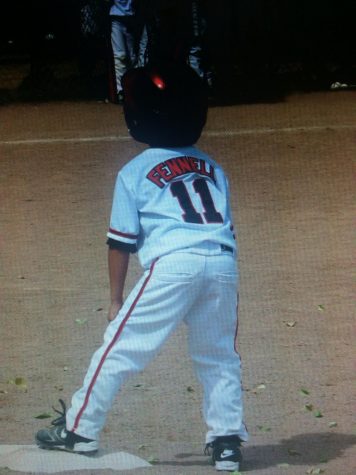 Finally, thank you for my teammates, my lifelong friends, my brothers. There is no other group of guys that I would rather go to battle with every week. This will be the hardest goodbye. This game has blessed me with some of the best relationships any kid could ask for. There is no other team I would stand by as we try to convince coach not to eat at Furr's while out of town. My friends that I know have my back in any situation and who know that I have theirs. Thank you. Thank you for making me a better person. As I wait to hear the decision made on this season, I give thanks to the game of baseball. If I never get to play again, I thank this sport with all my heart for giving me 12 years of happiness, heartbreak, and competition. I would not trade it for the world. Thank you, baseball.
Sincerely,
Ryan Fennell
A senior hoping to play again