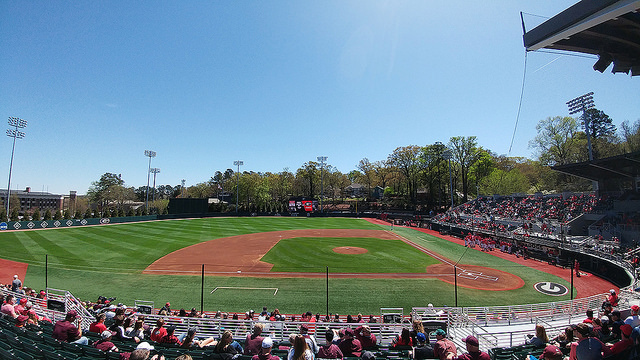 Photo courtesy / Wikimedia Commons
In the midst of the COVID-19 pandemic, there is one specific group of people in the sports world that were most affected. The senior collegiate athletes that play spring sports might have gotten it the worst out of all athletes, due to their last season being either cut short or gone before it even started. Though the bad circumstance, the NCAA might allow seniors another chance to have a last ride in 2021.
Word was spreading shortly after the seasons were cancelled about allowing an extra year of eligibility for spring sport athletes. Twitter was exploding with people and athletes supporting this idea of an extra year of eligibility.
"As soon as I found out all spring sports were cancelled, I felt so bad for the seniors," senior Mauricio Millan said. "The NCAA had to do the right thing and give an extra year to those seniors."
On March 30, the NCAA Division I Council voted to allow an extra year of eligibility to spring sport athletes whose seasons were cut short. The sports include baseball, softball, golf, tennis, lacrosse, track and field, beach volleyball, and rowing. Many would think that the scholarship situation would an issue, yet the NCAA has a solution for that also. Scholarship restrictions will be eased so schools can cover returning seniors without affecting incoming freshman. For example, baseball rosters are limited to 35 players, but any returning senior will not count against that limit.
"Next season will be great for spring sports in the NCAA," senior Franklin Wells said. "The returning seniors will be hungrier than ever to be champions."
Though incoming freshman will not be affected scholarship-wise, they will still be negatively affected by this situation. With the number of upperclassmen each university will have, that means less playtime for incoming freshman. The returning seniors coming back for another year will most likely play over any freshman, due to them being much older, possibly stronger, and more experienced. This means many freshmen will red shirt and try to enter their sophomore campaign will four years of eligibility. Additionally, with the number of players that would be on the team, athletes who walk-on will have even less of a chance of making it on the team than before, which was still low.
Though still a bad situation, the NCAA is doing the right thing. By allowing spring collegiate athletes another year of eligibility, nobody will be robbed of something they worked their tail off for, especially seniors. These athletes will be able to finish out potentially their last season(s) of playing organized sports in their lives on the right note.