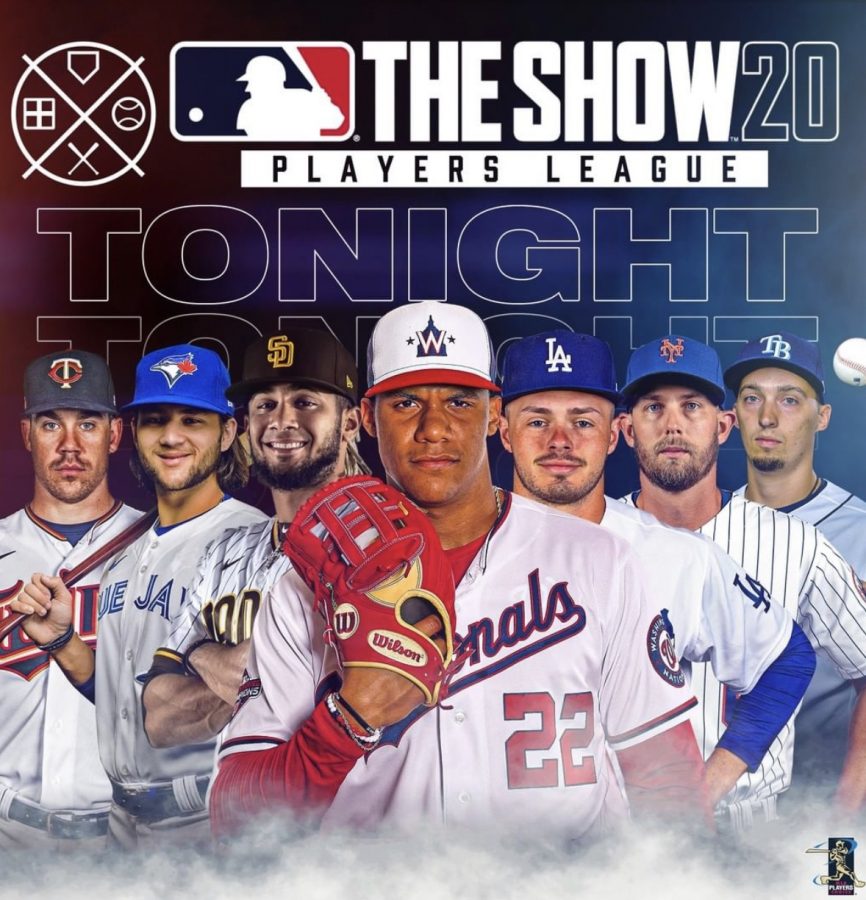 Photo courtesy / MLB the Show Instagram
Due to the unfortunate timing of COVID-19, the Major League Baseball (MLB) season was never able to begin. Opening day was scheduled for March 26, yet was first delayed for at least two weeks. Now, that "two weeks" has turned into many more, and baseball fans around the world are still unsure of when their sport will return in 2020. Despite the circumstances, the MLB has put on a different type of league in the meantime to satisfy fans' hunger for the game.
MLB and MLB The Show, a baseball video game company, teamed up and created the "Players League," where professional players go head to head online. Since there are 30 MLB teams, 30 players are in the league, one from each club. The players in the league aren't benchwarmers, either. Some are superstars, like Juan Soto, Rhys Hoskins, Fernando Tatis Jr., Blake Snell, Joey Gallo, and Josh Hader.
"The new Player League is the best thing that has happened in quarantine," senior Frankie Wells said. "It keeps me entertained while I'm at home bored."
The games are streamed online for anybody to watch. This is a great thing for MLB to do for two reasons. One is that it allows fans of the MLB to watch some sort of baseball in this pandemic. Without the knowledge of the future, fans will soak up any type of baseball content. Secondly, it provides a great interaction between player and fan. People are able to tune into the games between their favorite players and listen to stories they tell. Maybe they will learn a thing or two about them. It makes people realize that these superstars are also normal people that play the same games as us.
"This new Player League really gives fans the opportunity to be up close and personal with the superstars of the league," junior Paul Coppinger said.
It was a great move for the MLB to start this online league. There are many benefits, and it will keep MLB fans on their toes for the season.