Never stop exploring: Character Strong makes its mark
Editor's note: This story was written in early spring and would have been published in the print issue "Never stop exploring."
Last year, Coronado students started a new club called Character Strong, which focuses on improving the student body's confidence and setting examples of kindness. The president of the club is senior Anai Peinado, the vice president is senior Gisselle Covarrubias, and the secretary is sophomore Fabiola Hinojos. These individuals are in charge of all the projects the club partakes in to help better the community.
"I absolutely love being part of a group of students who are enthusiastic in reaching out to the community in ways that are unique and not many people think of," Peinado said. "I really hope that everything we do will ricochet unto more and more people, little by little making this world – and Coronado – a little better."
The main projects the club has completed include running a toy drive for the Down Syndrome Coalition for El Paso, baking for the Special Olympics, and helping with events at the Humane Society of El Paso. Over winter break, the group helped the shelter put together a "puppy run," where people could bring their dogs and dress them up, complete with a "Santa village," where the dogs could take pictures with Santa Claus. All of the event's proceeds went back to the shelter, allowing them to continue caring for dogs and cats.
Besides benefitting nonprofit organizations, Character Strong is gratifying for its members as well.
"I really enjoy being in Character Strong because there is nothing better than putting a smile on someone's face," senior Marcela Perches said. "I love being able to better the community and help Coronado."
At Coronado, the club also partakes in small projects that include reaching out to those who are alone at lunch and helping the Parent Teacher Association (PTA) with lunches for teachers. Members also come in the morning some days to write encouraging notes on sticky notes and hang them in the bathrooms or give them to other students. These types of projects help students' mental and emotional wellbeing.
Character Strong's main purpose is to promote kindness around Coronado and in the community, and they've made a big impact on the school.
About the Writer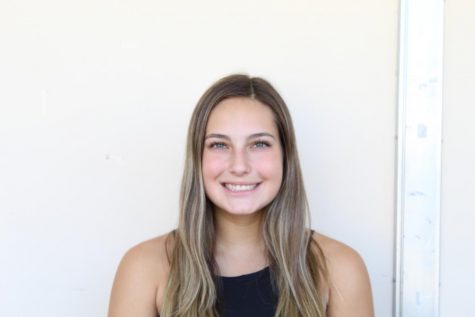 Madison Untersee, Writer
Madison Untersee is a senior, and this marks her second year as a newspaper writer. Her favorite part about newspaper is being able to communicate with...