Never stop exploring: a day as Hank Hayes
Editor's note: This story was written in early spring and would have been published in the print issue "Never stop exploring."
One of the borderland's biggest basketball stars is senior Hank Hayes. As a 6'9" giant, Hayes dominates the basketball court with scoring over 20 points per game. And as a basketball player, Hayes has a very specific routine for game days.
Of course, Hayes tries to regulate his routine by doing the same thing every day, but on game days, he tries to have a big breakfast.
"I try to eat a big breakfast on game days then eat a small lunch so then I eat again before the game," Hayes said.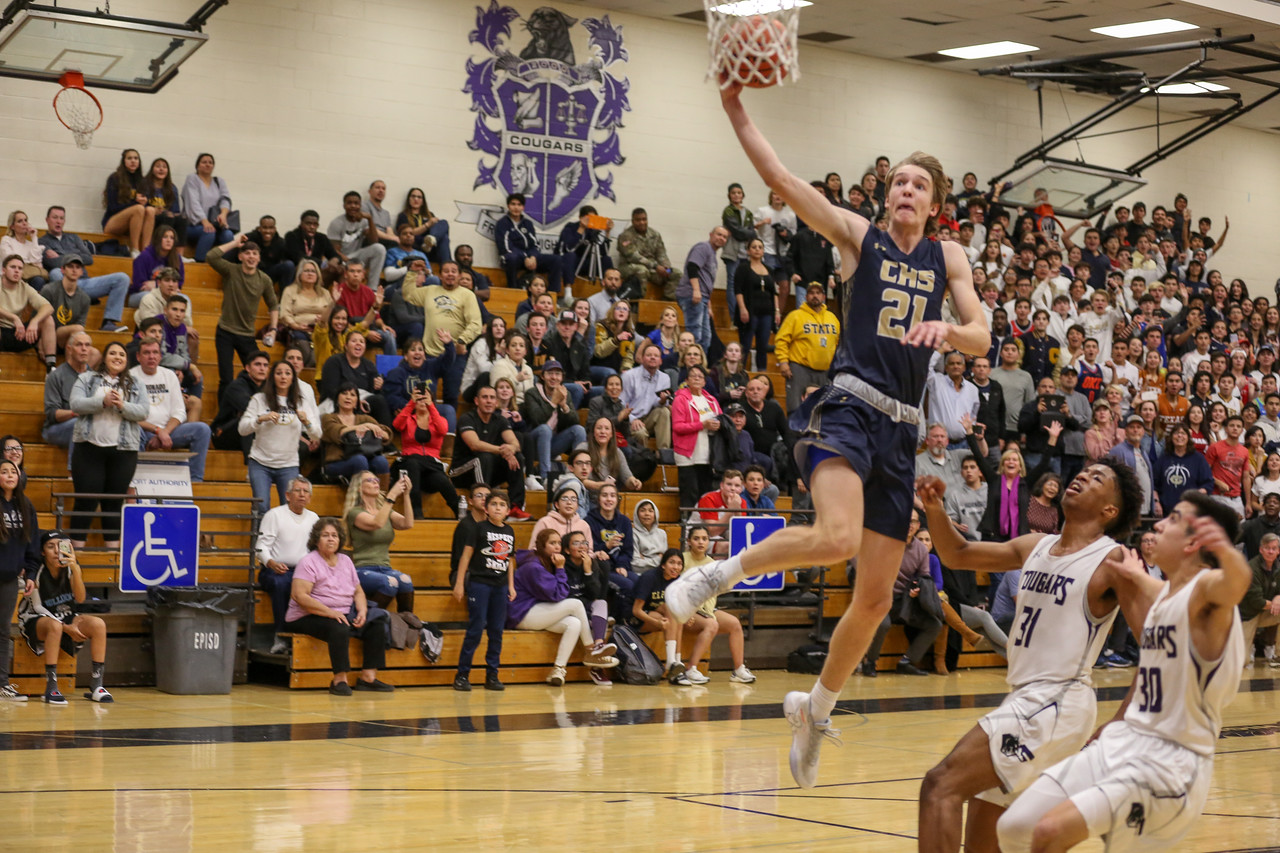 And even though he is at school, Hayes mentally prepares for the game throughout the day by thinking about different game situations that could happen during the game, that way he is ready for anything.
Right before a game, Hayes has one habit that he must do, or it will throw off his entire game. This superstition is four years old, and Hayes attributes it to his continuous success.
"The only superstition I have on game days is that I need to do the exact same stretch routine that I've done for the last four years," he said. "This stretch has become part of my game day routine since it's just a habit."
According to Hayes, the best way to prepare for the game is the listen to music.
"I like to prepare for the game by listening to rap, alternative and EDM music," Hayes said.
And it seems like these habits, along with countless hours of practice, have served Hayes well. As a three-year varsity player, Hayes has perfected the ability to be a captain and lead the team against major teams such as Franklin, Americas, and Burges. When he first landed the spot on the varsity squad, Hayes did not play much, but his presence made an impact. By adding height to the team, the Coronado basketball team was able to practice at a higher level, both metaphorically and literally.
"Hank is a standout both due to his height and his ability," junior Mason Heredia said. "He is able to lead us on the court like no one else can, and his height is always a blessing."
Through his high school career, Hayes has picked up some impressive stats. During his sophomore year, he averaged 14 points, two assists, and five rebounds a game. That average increased going into junior year by three points, making him 17 points a game, 4 assists and 7 rebounds. Last season, Hayes was chosen for theAll-District First Team, All-District Defensive Team, All District Academic Team, and All- City Honorable Mention. This season, his stats stand at 15 points a game, four assists, and eight rebounds.
Hayes is known for his cool and calm composure both on the court and off. Hayes takes pride in his academics, achieving a GPA over 4.0 and a score of 34 on the ACT. Hayes is hoping to play in college, but he wants to play for a college that has a program fit for his desired career.
"I really would like to play in college; however, my academics come first," Hayes said.
Last summer, he picked up his first offer – the University of Dallas. However, he ultimately decided to attend the University of Texas at Austin, where he will continue to play his beloved sport.
Best of luck to Hank Hayes as he continues his academic and athletic journey!
About the Writer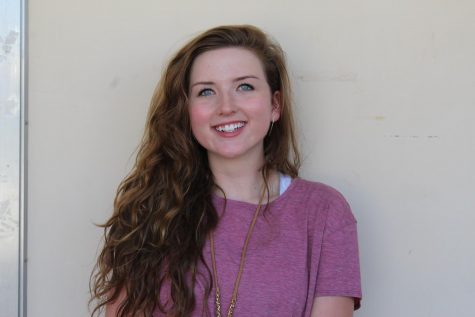 Sarah Roderick, Writer
Sarah Roderick is a senior who has been in newspaper for two years. She loves being in newspaper because she truly enjoys writing about sports. She is...