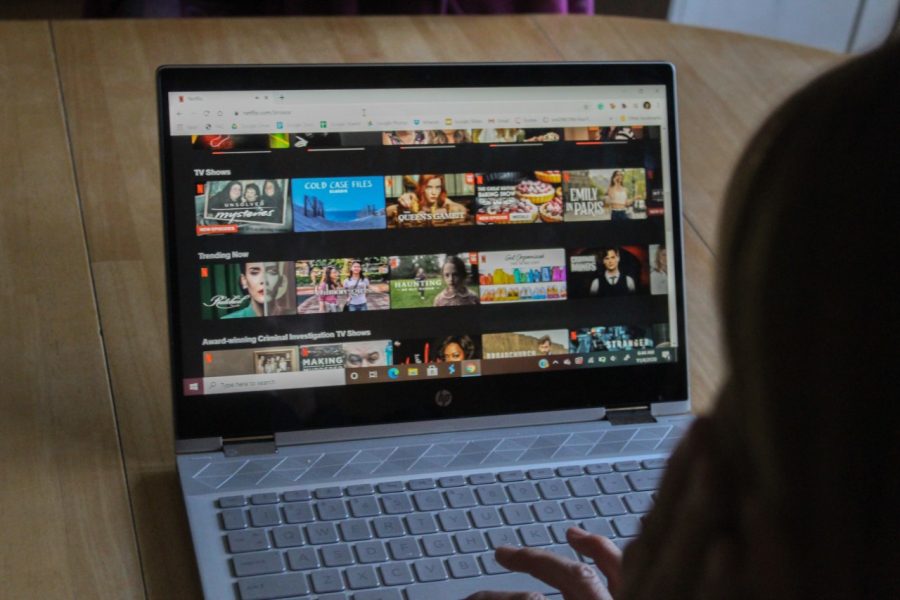 Exciting titles to hit streaming services
In the last two months of 2020, many popular shows and movies are coming to major streaming services like Netflix, HBO, Disney+, Amazon Prime and CBS All Access.
Some notable titles that will be available soon include "The Crown" Season 4 (available Nov. 15 on Netflix), "The Prom" (available Dec. 11 on Netflix), "The Midnight Sky" (available Dec. 23 on Netflix), and for football fans, "Texas 6" (available Nov. 26 on CBS All Access). They will join titles that were released earlier this month, like "Disney's A Christmas Carol" (Disney+) and "Community" Seasons 1-6 (Amazon Prime).
Sometime this November, "The Fresh Prince of Bel Air Reunion Special" will premiere on HBO Max. The cast of this beloved '90s sitcom starring Will Smith will come together for an unscripted episode that delves into the iconic series.
"It's my absolute favorite sitcom," senior Michael Alexander said. "I'm pretty excited about the reunion. It's going to be interesting to see Janet Hubert interact with Will Smith."
"Bridgerton," a Netflix original series centered around eight close siblings in the Bridgerton family, will be dropping Dec. 25. Based on Julia Quinn's best-selling novels, the story is broken down into eight episodes. With women like Shonda Rhimes and Julie Andrews involved in the series' production, it is sure to be a hit.
Disney is also releasing a new Pixar film, "Soul," on Disney+ this Christmas. Originally, the film was going hit theatres in November, but the coronavirus pandemic caused the studio to change course. "Soul" follows the story of a middle school music teacher named Joe as he discovers a world where souls are developed and sent off to Earth. Jamie Foxx stars as the voice of Joe, and Tina Fey voices 22, a soul who guides him. This film takes a spin on what defines people and their lives.
"I am most excited to see 'Soul,'" senior Ariadne Vasquez said. "I love animated movies. This one is interesting and really cute."
This year, movies are bypassing traditional theatrical releases. However, movies and shows are still being released. Hopefully, they will provide an escape, an adventure, and a story for all.