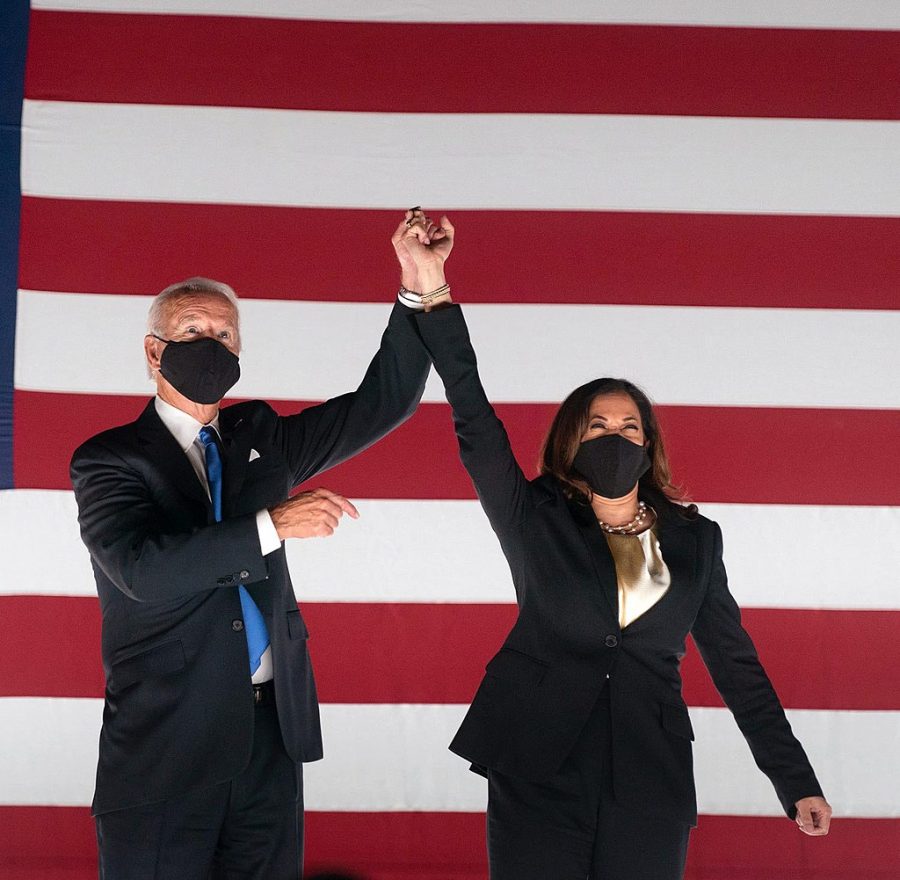 Photo courtesy / Wikimedia Commons
President Joe Biden and Vice President Kamala Harris were sworn in at noon on Jan. 20, marking the official beginning of a new administration.
Even in an unusual year, parts of Inauguration Day adhered to many traditions. Following the National Anthem performance and religious readings, Biden was sworn in by Chief Justice John Roberts. He then delivered his first presidential address to the country, calling for unity. As usual, most of Congress and the Supreme Court were in attendance. Former presidents Bill Clinton, George W. Bush, and Barack Obama and former first ladies Laura Bush,  Michelle Obama, and Hillary Clinton were also present.  
Still, this inauguration was unlike its predecessors in some regards. Due to COVID-19 and civil unrest, there were increased security measures for this event.  Several metro stations around the Capitol were shut down, and the Secret Service and other law enforcement agencies expanded the area restricted to drivers. They also set up 7-foot tall unscalable fences encircling the Capitol and there are also armed patrols of troops from the National Guard. In addition, Former President Donald Trump chose not to attend the ceremony, 
Following the swearing-in, Biden signed multiple executive orders and other documents that afternoon. He halted funding for Trump's border wall, reversed the travel ban on Muslim countries, rejoined the Paris climate accord, and instituted a mask mandate on federal property. 
Closing off the event-packed day, a 90-minute special called "Celebrating America" took the place of the traditional inaugural ball. The program, which actor Tom Hanks hosted, was broadcasted on social media, NewsNow, Fox, ABC, CBS, and Amazon Prime. It featured musical performances, messages of hope and possibility from Biden and Harris, and fireworks.