New Field House Finally Open
After over 2 years of construction, the brand-new field house is open near the football field.  This field house contains a fresh locker room for the football team on the first floor that will contain couches, a ping pong table, a foosball table, and other games or things to do for the football team.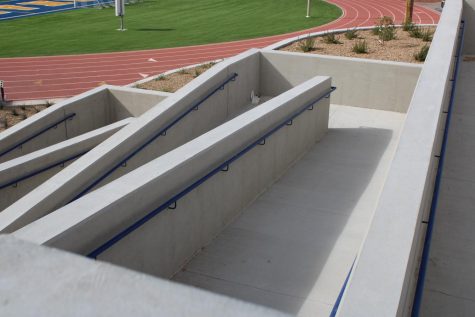 On the other hand, the baseball team was also given a new locker room, which they have never had as their locker room was used for the soccer team and their equipment.  Overall, this new building is giving not only the players, but also coaches and trainers more space and room for their equipment and supplies.
"Moving into the new facility after being without an actual locker room for about a year has been nice, the coaches and players are all dedicated to developing a team that deserve to have it," said sophomore football player Blake Randag.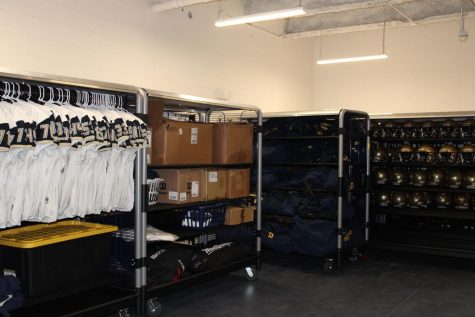 This greatly improves the lifestyle of football players by giving them a place to bond with their teammates and a new facility, it has also given outdoor sports like baseball, a new facility as well, as they haven't had one in many, many years.
"It's going to be exciting to finally experience having a locker room.  We have never really had our own, so just having a place for all of us to hangout will be fun," said senior baseball player Cameron Provencio.
The new clubhouse also gives a new training room and meeting area for coaches and trainers. 
For trainers Tonya Watson and Emilio Araujo, it is a great place to talk to players about their health, place to go during games in case of any emergency injuries, or just a place to store necessities when they are up at any games either on the football field or at the baseball and softball field.  
"The new field house helps us in that it is literally on 'field level' now.  The athletic training room has always been on the back of the stadium, which is below field level.  Now with us on field level that makes it a lot easier to set up the football field for football and soccer games," Araujo said. "As far as baseball, softball, tennis, and all the outdoor sports; the field house puts us much closer to these sports for treatments, rehabs, and field setups as well."
The field house will provide a new place for relaxation for players and coaches, but also a place of learning, team bonding, and togetherness for everyone.