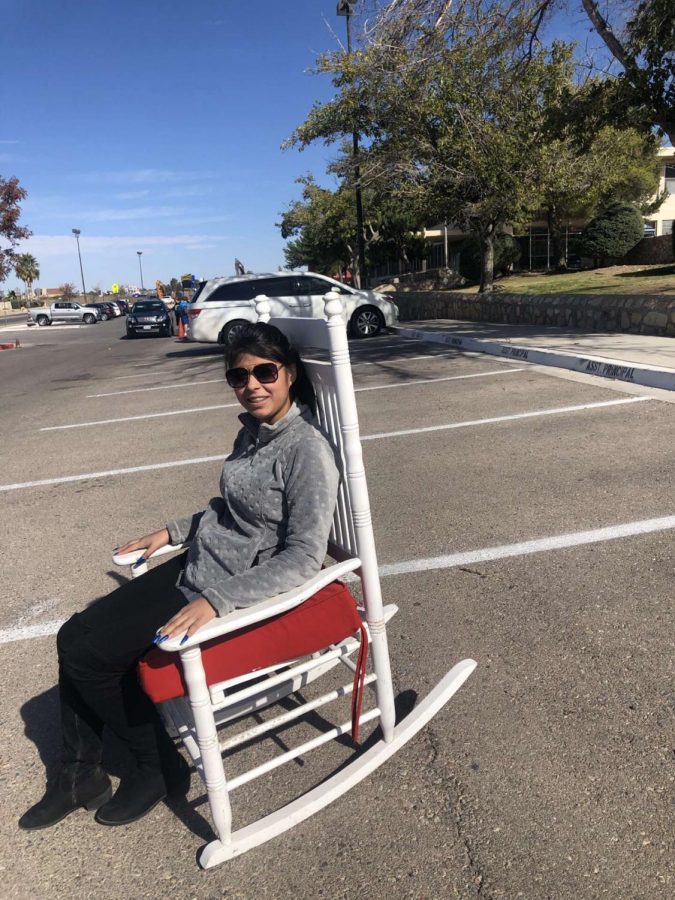 Photo courtesy / Daniela Enriquez
Rock-a-thon rocks National Honor Society
Rocking chairs, hamburgers, hotdogs, and friends. National Honor Society's annual Rock-a-thon took place on Saturday, Nov. 2 at Coronado. It was held in the front parking lot on Champions Pl. from 11 a.m. to 1 p.m. The event takes place every year throughout National Honor Society (NHS), a nationwide organization of high school students with outstanding academic activities. Rock-a-thon is one of the many ways that NHS raises money.
"Rock-a-thon has always been a very efficient fundraiser," senior and NHS secretary Dylan Saunders said. "We always earn a lot of money for National Honor Society, while hanging out with friends and having a good time."
The event consists of members sitting in rocking chairs for a two-hour time period. Each NHS member was required to raise forty dollars through pledges or direct contribution. The money raised went towards the graduation stoles and the senior banquet.
About one hundred people showed up to support the members in their fundraising. It was a community effort to make Rock-a-thon both successful and enjoyable. Mr. Sean Sweetnam cooked hamburgers and hotdogs for the members. The group played music so that the rockers could sing along.
"This year Rock-a-thon was so much fun because we were sitting on the grass and had music playing, so it was a lot more relaxing this year," senior and NHS treasurer Jacqueline Barnes said.
Besides raising money, it also helped fulfill some requirements for members. Members of National Honor Society earned a project for bringing their own rocking chairs, and projects were also awarded for members who raised eighty dollars or more.
National Honor Society's Rock-a-thon event was raised money was raised for the banquet and the stoles. The next one is scheduled for the first or second weekend of Nov. 2020.