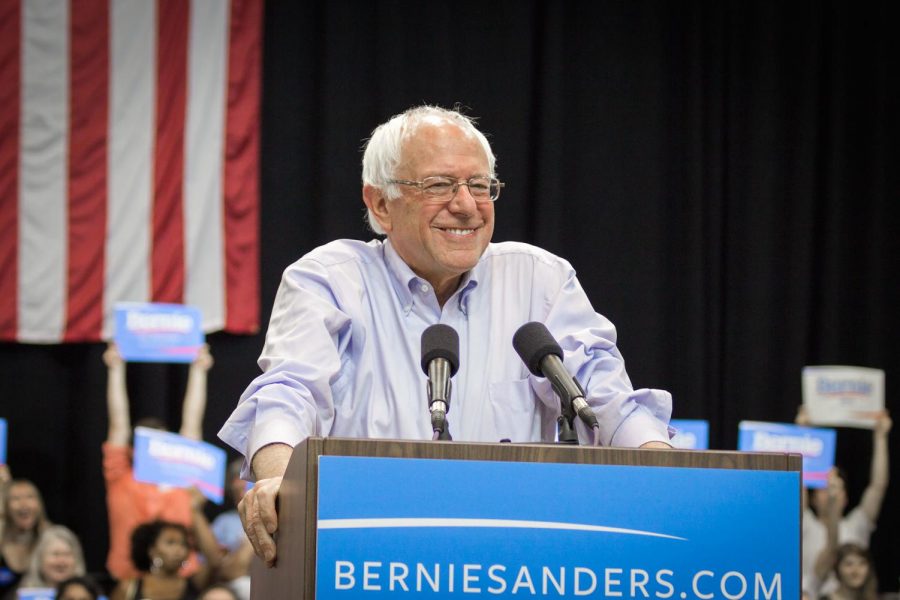 Photo courtesy / Wikimedia
Bernie Sanders holds rally in El Paso
March 2, 2020
Democratic presidential front-runner Bernie Sanders held a set of rallies in Texas, including El Paso. The Texas Congressional delegation consists of 24 Republicans and 12 Democrats, and both Texas senators are Republican. Sanders aspires to win over the Republican votes in Texas because it would be extremely beneficial for him in the presidential race. He also is attempting to win the lead in Texas over his Democratic opponents. Sanders will most likely succeed in doing so.
Aside from appearances in Austin, Dallas, and San Antonio, Sanders held a rally in El Paso. He already visited East Texas and made another appearance after his trip to West Texas. His plan is to visit all the major areas and cities in Texas in order to win over the state.
El Paso is known for being primarily a Democratic county. In the 2008 presidential election, Democrat Barack Obama won 66% of the votes in El Paso, and Republican John McCain won 33%.
His rally on Saturday, February 22 at the Abraham Chavez Theatre was a success, filling up the theater and gaining extra support ahead of super Tuesday, when 14 states vote at once. Sanders won over many El Pasoans by promising to cancel student debt, improve public education, and increase affordable options. He also made a controversial statement by calling Trump a racist and a sexist.
Since Sanders could be on his way to catch a victory in Texas, one of the most important states to win, he may likely win the Democratic presidential election. Standing in his way are opponents Joe Biden, Mike Bloomberg, and Elizabeth Warren.
If Sanders wins, he is en route to facing President Donald Trump in the 2020 presidential election taking place in November. Bernie Sanders will possibly put up competition for Trump, but previous polls and support for Trump have shown that he is likely to win another term.
Bernie Sanders' tour of Texas has been a huge success so far, helping him gain even more supporters for the 2020 Democratic presidential election. The way that he designed his campaign has been very beneficial for him. If he wins, the presidential race should be very interesting.