What students need to know before in-person instruction
El Paso Independent School District (EPISD) recently released the COVID-19 protocol for students who selected to begin in-person instruction in October and November. The protocols, which include wearing masks and getting screened for symptoms before class, are aimed to reduce the probability of COVID-19 spreading on campus.
Because of the new instructions, the typical school day will look different from the pre-pandemic routine, but it is everyone's responsibility to protect others' health – and their own – by abiding by the rules at all times. Students will get to campus between 8:20 and 8:40 AM, put on their masks, and immediately head to the building where their first period classes will take place. There, a faculty member will conduct screenings before allowing students inside the buildings. Those who arrive after the designated time period should put on their masks and get a slip from A building before heading to class. Once inside the buildings, signs will guide them to their classrooms in a way that ensures social distancing. Upon entering the classroom, students will spray their desks with a disinfectant and wipe them before sitting down. In each class, only one student at a time will be allowed to leave to use the restroom, visit the nurse, or meet with an administrator, a counselor, or the attendance office. Toward the end of the period, students will disinfect their desks again and be slowly dismissed to reduce the amount of students in the hallway at a given time. Except for the screenings, the same process will be used for each class period. At lunch time, students must remain on campus and are not permitted to use food delivery services. Students are required to leave promptly at 3:55 PM once they have been dismissed.
To further prevent the spread of COVID-19, each classroom has a maximum occupancy at which social distancing can be maintained. Even when transitioning between classes, students should remain at a distance of at least six feet from other students and staff members.
Masks must also be worn at all times, except when eating or drinking.
Another change is that digital assignments and tests will be more common than in years past. The district is encouraging teachers to primarily use online resources to avoid the exchange of pathogens.
With all of these measures in place, EPISD hopes to begin safe in-person instruction in less than two weeks for some. Freshmen who chose to resume in-person instruction will return to the classroom on the week of Oct. 26-30, while all other students who selected this option will return on the week of Nov. 2-6. Until then, students should familiarize themselves with the rules and remain informed of any changes by regularly checking EPISD's website.
About the Contributor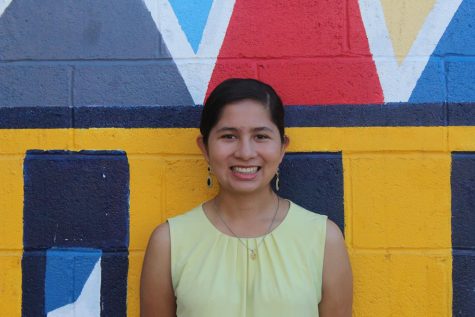 Victoria Gasca, Editor-in-Chief
Victoria Gasca is a senior, and this marks her fourth year in newspaper. Her favorite part of newspaper is playing a role in making the campus well-informed....