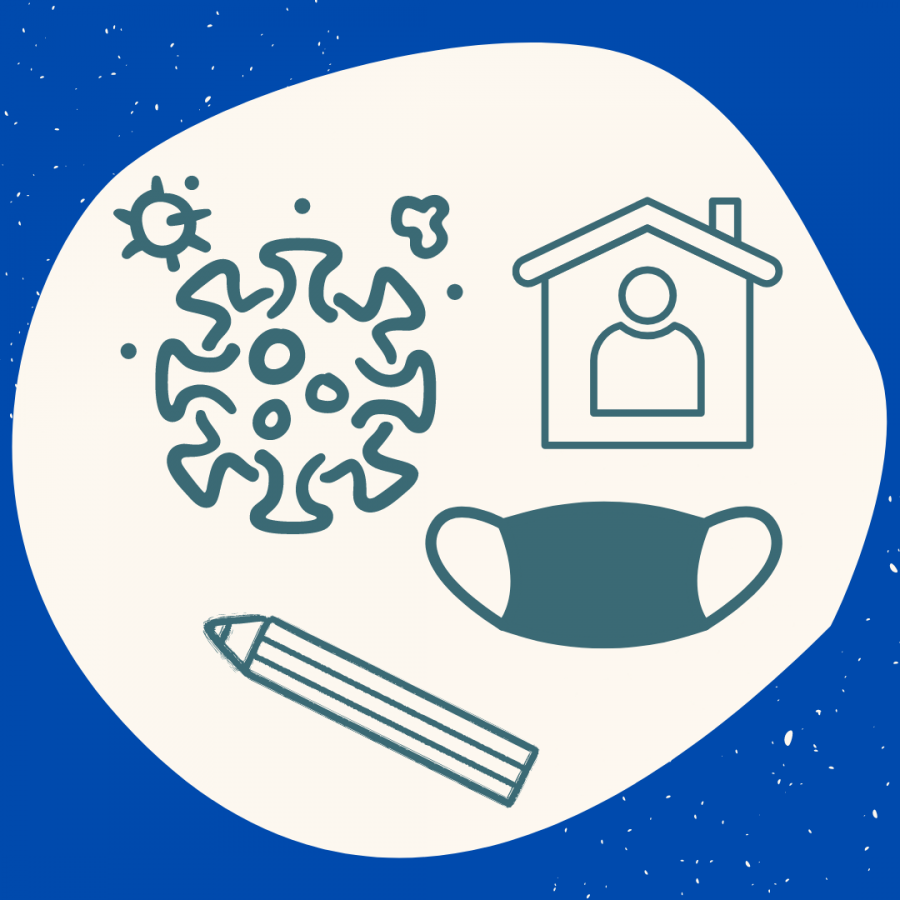 New COVID strain identified
A new strain of COVID-19 has been identified in the United States. The potentially vaccine-resistant strain, first identified in Denmark, has been found in California. There is a possibility that it may find its way to El Paso. The danger that this presents to our teachers and students certainly cannot be ignored. If the new strain is identified in El Paso, in-person learning must be put on hold eventually. 
"If I were to hear that that strain was here in El Paso, I would definitely feel less safe teaching," Coronado yearbook teacher Mrs. Kimberly Haefner said. 
The new strain, known as L452R, may be resistant to existing vaccines due to mutation.  This is most certainly cause for concern, as even those who have managed to get vaccinated for COVID-19 may be in danger. Though it was first identified in Denmark, the fact it has made its way to the United States means it is reasonable to think it may end up here. 
"I feel that the hybrid schedule should be ended if the new strain starts to spread here and that we should have a clear plan for the education system during COVID-19," sophomore Jaime Herrera said.  
Herrera isn't the only one who would support going back to online only. Mrs. Haefner also believes that continuing hybrid would be a bad idea if the new strain were identified in El Paso.  
"I wouldn't want to continue teaching hybrid if it was confirmed to be in El Paso," she said. "But it might be the only way for me to get paid, and in that case I would." 
However, as of now, teachers do not have the option. While students do have a choice in this matter, teachers are currently required to teach in-person. Haefner said that she would like to avoid risking exposure to L452R if possible, a belief which Herrera echoes. 
"I think that if it does end up here, the teachers should be able to teach online," Herrera said. "I don't want them to be in even more danger than they already are with COVID." 
L452R presents a new risk, potentially even to people who are vaccinated against COVID-19. Some at Coronado say that if the strain is identified in El Paso, school should return to being online only. However, final say in the matter will likely go to the district, and until it happens there is no way of knowing how they will react. However, the correct solution is certainly to suspend in-person learning in order to minimize the danger to our students and staff.