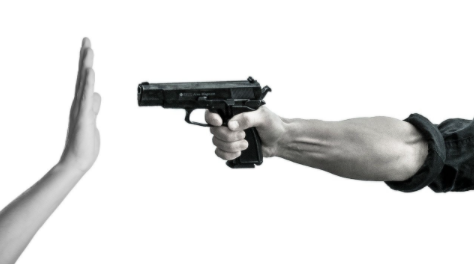 Supreme Court to deliver verdict on gun rights
The United States has seen numerous mass shootings in recent weeks, reigniting heated debates about gun rights in the country. On April 26, it was decided one of these cases would be heading for the Supreme Court. NY State Rifle & Pistol Assoc. v. Corlett will be the first major gun rights case to go to the Supreme Court in over a decade. The court's decision will determine how much control states have over gun rights. The best possible outcome of this case is certainly the court siding with the states. 
The primary focus of the case is on a New York law that requires people to get a license for concealed carry of a firearm outside of their houses. Owning a firearm does not require said license.  
Getting a license for carry outside the home is available to hunters and those who can demonstrate a need for self-defense. Store owners are a specific example that has been brought up in relation to this case, as they may want to have a gun in their stores for safety reasons. The state does allow for them to get licenses.  
The licenses have a clearly defined purpose; by requiring a license for open carry outside the home New York ensures that people who need access to a gun outside the house for their own safety can have said access, while denying it to potentially dangerous individuals.  
An important detail to remember with this case is that the law in question is not a full ban on guns by any stretch of the imagination. It is true that the Second Amendment gives American citizens access to firearms, and that the government, whether that be state or federal, completely denying said access would be unconstitutional. 
However, that simply is not the case with the law in question. The license is not even required to own a gun, just to bring one outside the house. Additionally, licenses are available for both hunting and self-defense, which are the only real reasons to bring a gun outside the house. 
Requiring a license to have a potentially dangerous object outside the house is far from absurd. If anything, more states should adopt this system. 
The shootings that this nation has endured in recent weeks are a very harsh reminder that guns are a dangerous thing in the wrong hands.  
While there is nothing inherently wrong with gun ownership, the existence of some regulations is ultimately beneficial for public safety. Lives are lost when regulations are not present. With guns, just like anything else, there is a need for some sense of order. 
No matter the verdict, the outcome of this case will shape future debates around gun rights and regulations. Completely unregulated access to guns creates a threat to public safety, so it is therefore in the best interest of the people that states be able to regulate guns to some degree. New York's gun policy is an example to be followed, a conclusion the Supreme Court should reach too.