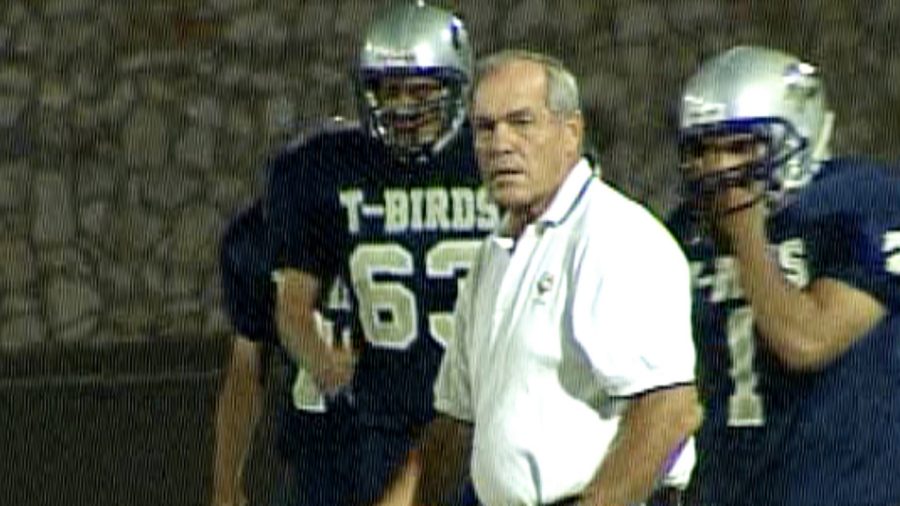 Remembering Coach Don Brooks
Former Coronado Football Head Coach Donald Brooks passed on Friday, April 30. The legendary Coach Don Brooks led the T-Bird football team to 229 total wins in his extraordinary 35-year coaching career with the team.
Coach Brooks arrived in El Paso from Oklahoma in 1969, where he started coaching at Morehead Middle School. In 1974, Coach Brooks came to Coronado to coach under Head Coach Jack Quarles. Then in 1977, Coach Brooks earned the head coaching job.
1977 was the start of what would turn out to be a remarkable career for Coach Brooks and the T-Bird football program. Brooks' 229 wins earned him spots in the El Paso Athletic Hall of Fame, West Texas Hall of Fame, and Top O' Texas Hall of Fame.
Brooks' lasting impact even resulted in a stadium name change, with Coronado renaming Quarles Stadium and replacing it with Quarles-Brooks Stadium in 2015.
"[Don] was a good coach [and] a good man: he always wanted to do the right thing," Brooks' successor and current Coronado Football Head Coach Robert Andersen said. "He was well-liked by everybody. He cared about people and how they felt."
Coach Andersen coached under Coach Brooks until becoming head coach himself after Brooks left Coronado.
"If you didn't know him, you wouldn't know – you'd think he's mean, and he probably was at some [moments] in his career," Coach Andersen said. "My experience – I was at the end of it – and he was a good man, and he was a lot softer, probably than what he looked."
Coach Brooks left a mark on Coronado's football program – including teaching Coach Andersen everything there was to know about head coaching – since it was much more difficult and demanding than any assistant coaching job.
Brooks would also have his players hand out jerseys to the teachers on game day and would allow them to wear it throughout the day, demonstrating his appreciation and caring personality for all people.
The T-Bird football program, and Coronado as a whole, will never forget the contributions made by Coach Don Brooks and the positive influence he had on the school as a whole. His legacy will never be forgotten.