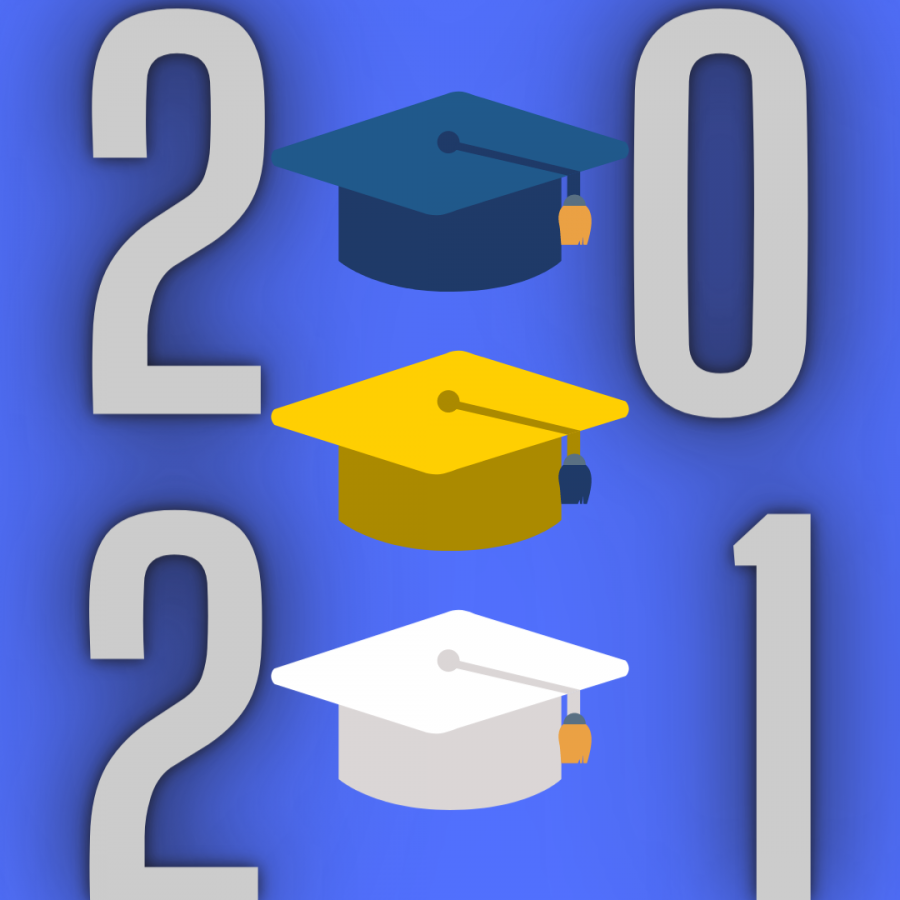 Details on graduation and Project Celebration
Coronado High School's class of 2021 graduation is on Saturday, June 19 at 7:00 P.M. The ceremony will take place in the Bowie High School stadium.
Due to COVID-19, Coronado has made modifications in order to keep students and their families safe. As a result, there will be no rehearsal. All students' temperatures will be taken, and those with temperatures of 100.4 degrees or higher will be barred from entering. Students will be handed a mask upon arrival, though mask-wearing cannot be enforced.
Other rules will also apply. Graduating students are expected to arrive at 5:00 P.M, and guests can find seating as early as 5:30 P.M. Students who do not arrive by 6:00 P.M. will not be allowed to walk. Students are expected to wear appropriate, nice but casual outfits. Heels will not be allowed on the field. Cameras, purses, and bags will be confiscated from students; it is recommended that these items be left with family members instead. Graduation caps may be decorated if the decorations are flat and pertain to Coronado High School, higher education, or future plans. Only cords and sashes that are approved by the school and the district may be worn. All caps and gowns must be a navy blue and satin finish, unless a student is in the top 10% or is an IB student. The top 10% of students are expected to wear yellow gowns, and all IB students should wear white gowns.
The graduation ceremony will start with the procession, in which students will enter the field from behind the stadium and make their way to their seats. After speeches are given, there will be a roll call in which students will start walking towards the stage by rows. Then, students' names will be called to walk the stage. Students must have their diploma in hand, stop at the designated "x" on stage, exit on the other side of the stage, take a carnation, and return to their seat.
After all students have been called, the ceremony will conclude and students and parents must wait to be dismissed by rows. Students will be guided to the Bowie campus to meet up with parents after the ceremony.
After the ceremony, an optional, PTSA-organized graduation party will be hosted at the El Paso Country Club. "Project Celebration" will start at 9:30 P.M. and run until 3:00 A.M. Admission for graduating Coronado seniors is free, but guests will be charged $50 per person.