NFL Combine allows players to showcase strengths before draft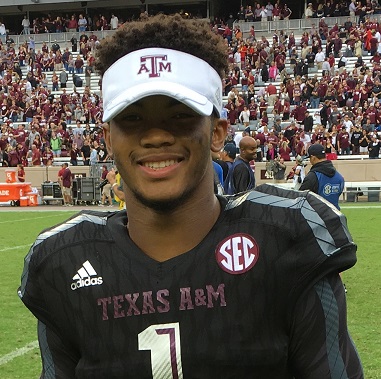 Hang on for a minute...we're trying to find some more stories you might like.
This past week in Indianapolis, Indiana, over 100 of the best athletes in college football were given the opportunity to compete in Lucas Oil Stadium for the 2019 National Football League combine. With the NFL draft being in late April, the NFL combine is the last test for many of these players and either make or break their chances of being drafted. Although there are individual college pro days, this is the only event that ensures all 32 NFL teams to be present. The athletes were tested in many different drills to showcase their speed, size, and strength along with football drills based on positions.
To test the speed, they measure the athletes time to run 40 yards. This year the fastest 40 time was completed by Zedrick Woods, a safety out of Ole Miss University, with a 4.29 second time. An average 40 time depends on the position, but they can range from 4.2 seconds-5.8 seconds. Two years ago, John Ross III ran a 4.22 breaking the record for the fastest recorded 40 time. 
Athletes are measured in wing span, height, hand size, and weight to determine if they have the potential and size to play in the NFL. Oklahoma quarterback Kyler Murray was highly talked about when it came to his measurements. Before the combine, he was stated by many scouts to be too short at 5'8", but when he was measured officially, he was listed at 5'10". This news reassured many scouts that he is not too little to play in the NFL.
Many of the athletes in the combine also compete in the bench press challenge to test their strength. They attempt to lift 225lbs for as many reps as they can. Iosua Opeta, the offensive lineman from Weber State University recorded 39 reps for the bench press which reassured many scouts. Opeta had many question marks on his ability to compete with other highly regarded names in the combine, mostly because he is from a smaller sized school, but he proved them wrong by leading the bench press challenge for all positions.
D.K. Metcalf sparked many interests from scouts because of his performance at the combine. The receiver from Ole Miss University listed at 6'4" 228lbs, ran a 4.33 40, benched 225lbs for 28 reps, broad jumped 11'2", and vertically leaped 40.5". Metcalf raised his draft stock with his impressive recorded numbers. 
Along with him many performed well in front of the scouts, the NFL combine provided all of these players with one final chance to show their talents prior to the NFL draft.