United Nations climate change conference in Madrid begins
Political leaders and climate diplomats are to meet for the United Nations (UN) Convention of Parties (COP25) in Madrid for two weeks of discussions amid a growing sense of crisis. Organizations like the National Aeronautics and Space Administration (NASA), the American Academy of Pediatrics, the American Meteorological Society, the World Health Organization (WHO), and more express that climate change is real and results in part from human activities.
On Monday, Oct. 15, 2018, the UN Intergovernmental Panel on Climate Change (IPCC) announced that the planet will reach the crucial threshold of 1.5°C, or 2.7 °F, in as early as 12 years. With the temperature rising, there is a higher risk of extreme drought, wildfires, floods, and food shortages for hundreds of millions of people.
Putting it into perspective, 9°F separates our modern world from the last ice age, that being only 6.3 degrees hotter than our expected global warming within the next decade. During this ice age, 32 percent of the earth was covered in ice; today, it is only about 10 percent.
Meanwhile, Save the Children says that climate shocks have left millions in Africa facing hunger. The charity says 33 million people are at emergency levels of food insecurity due to cyclones and droughts.
Many are questioning whether the government will implement any new plans to help reverse some of the damage. In an interview with 60 Minutes, President Donald Trump has admitted that climate change is not the hoax his administration once claimed, but he asserted that the planet will cool on its own.
"Something's changing and it will change back again," President Trump said.
Climate change also is not just rising temperatures – it is also experiencing extreme weather fluctuations.
El Paso, for instance, has been experiencing weather to the extreme. One week in November, the high was only 46 degrees with heavy rainfall, leaving many excited for the upcoming fall weather. However, the next week, the high was back up in the 70s.
Coastal cities are seeing the mass of the effects of climate change. The sea levels are rising, and the oceans have absorbed much of this increased heat which results in more hurricanes and cyclones. From 1980-2018, tropical cyclones have caused the most damage and have the highest average event cost compared to any other climate disaster type in the United States.
With this in mind, delegates have gathered in Madrid for a conference that began on Dec. 2 and will last until Dec. 13. There, they plan to potentially set targets for reducing their greenhouse gas emissions and taking other steps to mitigate the acceleration of climate change by their respective countries.
About the Writer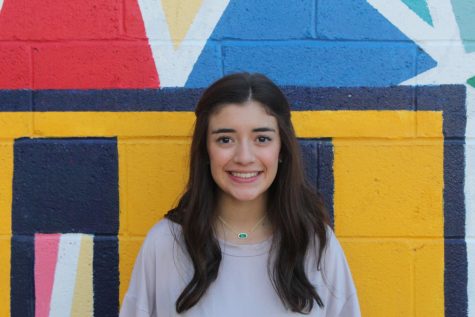 Layla Boyer, News Editor
Layla Boyer is a senior and has been in newspaper for four years. Her favorite part of newspaper is being able to interact and get to know so many different...