Coronado and Franklin team up to bring gifts to Travis Elementary
The holiday season is all about giving back to the community and performing acts of kindness. Coronado and Franklin want to be a part of the season of giving by participating in the annual Holiday Blessings project. Holiday Blessings is when the two schools adopt an elementary school with primarily lower-income students and provide them with Christmas gifts. The school that was chosen this year is Travis Elementary School.
Both Coronado and Franklin ask students and faculty to adopt a child who writes a list of things they want and need under the impression that they are writing a letter to Santa Claus. Each letter has the student's shirt, pants, and shoe sizes, as well as something they really want, something they really need, their favorite type of books to read, and their favorite hobbies. Every child will receive a new outfit or a pair of shoes, a pajama or blanket, a requested toy, and a needed item. The student activities managers from both Coronado and Franklin have been working closely together to put on this event.
"This year we chose Travis Elementary school because we have been all over El Paso and we wanted to head near Central El Paso to help out over there," Student Activities Manger Mrs. Renee Aguirre said. "Franklin will be hosting the wrapping party on their campus this year on Dec. 7 starting at 10 [AM]."
This is a great way for students to give back to the community and help those in need. Many clubs have their members participate in this event and those who do adopt a kid receive service hours. These kids would most likely not have a Christmas gift if it weren't for this event.
The student council officers from both Franklin and Coronado will go to the elementary school to deliver the toys to the students on Dec. 11.
"It is really rewarding to put in all this work into Holiday Blessings when you see the kids' faces light up," Student Council Secretary Nick Gonzalez said. "We know that these kids don't get a lot, and to be able to provide this for them makes such a difference in their Christmas, and it's too beautiful to see."
Holiday Blessings is one of the biggest events of the year for Coronado and Franklin. With months of preparation, the schools are able to provide a great holiday season for children in need.
If you want to receive some service hours or you just want to lend a helping hand, you can go to the wrapping party at Franklin on Dec. 7 at 10 AM.  If you have any questions about Holiday Blessings, you can see Mrs. Aguirre in C-9.
About the Contributor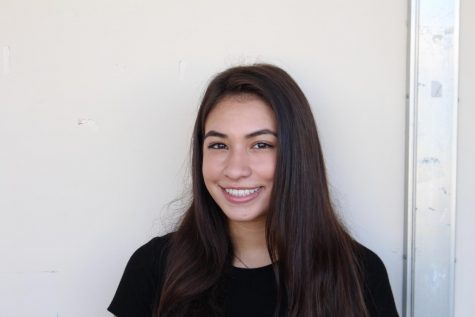 Anna Guerra, Writer
Anna Guerra is a senior, and this is her first year in newspaper. Her favorite part about newspaper is complaining to her teacher about school and learning...