State of the Union Address takes place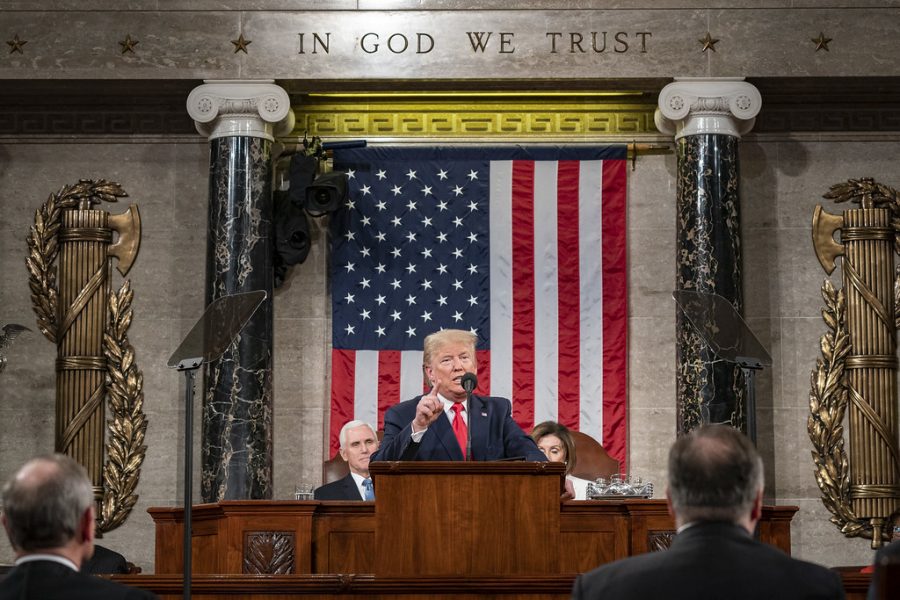 President Donald Trump had scheduled his third State of Union Address on Feb. 4 to give an update on the country for the people. The address was publicly televised and streamed live on different websites. During the speech, Trump  made his case for reelection, a decision that will be made by voters later this year.
Tensions were very high during the State of Union Address between Democratic House Speaker Nancy Pelosi and President Trump. Trump had denied a handshake from Pelosi  after he had handed her a copy of his speech.
The address started out by Trump addressing how the country's economy has been doing since his election. He talks about the unemployment rate and creating jobs, as well as Americans' investments and how they have improved.
"From the instant I took office, I moved rapidly to revive the United States economy, slashing a record number of job-killing regulations, enacting historic and record-setting tax cuts, and fighting for fair and reciprocal trade agreements," Trump said. "Our agenda is relentlessly pro-worker, pro-family, pro-growth, and, most of all, pro-American."
Trump did not made any remarks made on his impeachment or the trial.
Although Trump had not mentioned the 2020 election, Republicans decided to chant "Four more years!" as he first entered. He then began to talk about one of the top election issues, which is health care. He went in depth about how he wanted Congress to pass legislation to lower prescription drug prices.
The president also took the time to recognize some special guests, including officers and families of former military personnel that were killed in combat. He also recognized veterans who fought in different wars, such as Retired Brigadier General Charles McGee, Paul Morrow, and Tony Rankins. There was also a family member of Channing Smith, who sadly had taken his own life last September.
In the middle of the address, President Trump had given the Presidential Medal of Freedom to Rush Limbaugh, a conservative radio host. Limbaugh had recently announced he has been diagnosed with advanced lung cancer. He stood up with teary eyes with the medal around his neck as Republicans stood and cheered while the Democrats remained seated.
At the end of the address, during Trump's closing remarks, Pelosi decided to rip up the speech he had given her earlier in the event. Republicans and supporters cheered as he exited the event.
"I thought his speech was well done in being noncontroversial, even when he honored conservatives like Rush Limbaugh," senior Emily Zenner said. "Pelosi was petty simply because of her party beliefs but that's no reason to rip up a federal document like she did."
By the end, many Americans had different takeaways from the evening. What remains to be seen is whether Trump will indeed have "four more years" or whether this will be his last State of the Union Address.
About the Writer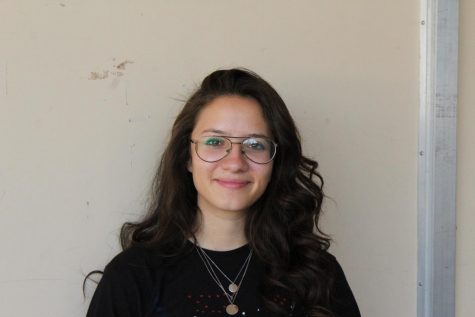 Tanya Hudy, Writer
Tanya Hudy is a senior who has been in newspaper for four years. Her favorite part about being in newspaper is being able to interact with people to find...