Texas to reopen
As the economy continues to struggle with the closure of business due to COVID-19, many people are questioning when businesses can "go back to normal." On April 16, President Donald Trump outlines a plan to slowly reopen the economy. This  included preparing wide-scale testing, ensuring hospitals are ready for a possible surge, and slowly lifting restrictions. As of now, the president has stated June as the target date.
In El Paso, the stay at home order will expire on May 17; however, this is likely to be extended further due to the recent surge in cases in the El Paso area. El Paso has had problems with citizens complying to the stay at home order, as the EPPD received 14,000 complaints and conducted 21,000 visits. The extent of this was as far as to reach Governor Greg Abbott, who showed in a graph the flattening curve in major Texan cities except in El Paso, where cases have surged.
Even so, Governor Abbott looks to start slowly reopening Texas in waves. On April 20, parks opened, but patrons must wear a face covering and remain six feet apart. On April 22, elective surgeries became available once again. Today, malls, restaurants, retail stores, and movie theaters can open, but only at 25% capacity; the public is essentially required by the city to wear face coverings.
"We need to be careful not to open too soon because we don't want the cases to rise, but we also need to figure out a way to slowly reopen the economy without putting lives in danger," senior Class President Liam Crowley said.
Further guidance on business openings will be given throughout May.
About the Writer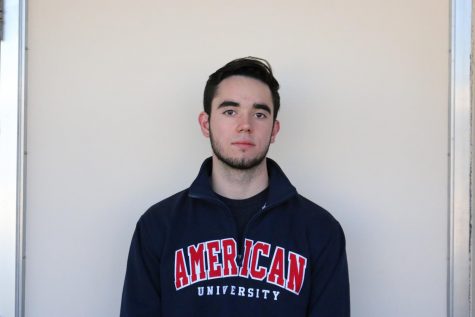 Carlos Miranda, Writer
Carlos Miranda is a senior who is new to newspaper, his favorite part of newspaper reporting what happens in the world around us and relaying it to the...