How to protect your vaccine card and your personal information
As more and more people get vaccinated, questions arise about how to manage the card itself and protect personal information.
A vaccine card is given to a person after receiving their first dose of a COVID-19 vaccine. It contains important information, including the vaccine manufacturer, the dose numbers, your full name, birthday, and the date and location each dose was administered. 
With COVID-19 vaccine rollouts being extended to people above the age of sixteen, people have been posting photos of their vaccine cards on social media. However, experts advise against sharing the information on a vaccine card for security reasons. Scammers can steal your identity or hack your bank account using your vaccination card.  
"I honestly had heard several people say that it was unsafe to post the vaccination cards on social media since they can be used to falsify other cards, but I was skeptical since the vaccination card only says small details such as name, date of birth, and the day you received the vaccine," senior Lucia Llano said after being vaccinated recently. "However, I'm probably underestimating the importance of that. I understand other people posting their cards online since they're excited about having the vaccine and probably do not know or understand that it could be dangerous to expose the information on the record card." 
Beyond personal information, there is the matter of keeping the vaccine card itself safe. One issue has been lamination. Vaccine cards are updated after a second dose has been administered. If laminated, not only does it create a problem for updating the card, but it can smudge the ink. Because of this, some are recommending that you avoid laminating your vaccine card. Whichever route you take, there are other ways you can protect your vaccination card.  
To prevent losing your vaccine card, it is recommended that you keep it somewhere safe instead of carrying it around, similar to storing a passport. Photograph the card it on your phone and consider emailing it to yourself as well in case you unexpectedly need to present it.
It is important to safeguard the card. According to The New York Times, some destinations will require travelers to provide proof of vaccination against COVID-19, and this may be necessary in other situations like gatherings. All in all, keeping the little white card safeguarded will be useful as we continue to navigate the pandemic.  
Leave a Comment
About the Contributor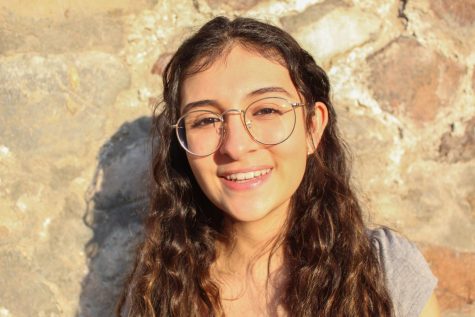 Adriana Adame, Writer
Adriana Adame is a senior, and this is her first year in newspaper. Her favorite part of newspaper is writing about Coronado's current events. She spends...