'The Great Martian War of 1913-1917' nails realistic science fiction
Have you wondered what it would be like if H.G. Wells's War of the Worlds happened during the First World War? Well, that is what Mike Slee thought when he and his writers produced The Great Martian War of 1913-1917.   
The 2013 documentary-drama is modeled after a historical documentary. It is about a fictional War of Worlds-type scenario taking place during World War I, in which Martians crash in Germany and start a war campaign against humanity. The war in the documentary started in 1913 and ended in 1917.  
The Great Martian War of 1913-1917 is very well made, and it even has World War I-style footage that makes the documentary even more realistic. The actors do a fantastic job in bringing to life the wives of dead soldiers, survivors of the war, and historical experts. This fake documentary was even a nominee for the Canadian Screen Award for Best International Drama and the Best Production Design or Art Direction in a Fiction Program or Series.     
The story of the war is told from different point of views of soldiers, widows, and historical experts. They go as far as setting up a fake museum that is dedicated to this war. This documentary is unique and fun to watch. They even describe the changes in their version of the World War I timeline.    
This fake documentary is very realistic and very fun to watch, combining World War I and the War of the Worlds perfectly. The Great Martian War of 1913-1917 is a fascinating film that will appeal to many, especially fans of science fiction and history.   
Leave a Comment
About the Contributor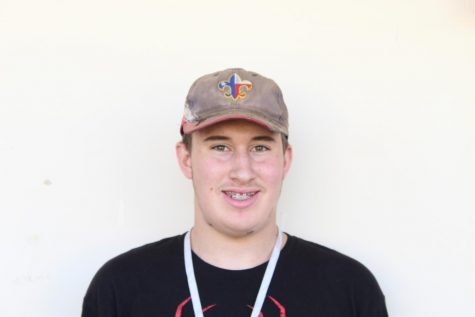 Justin Young, Writer
Justin Young is a senior, and this is his second year in newspaper. His favorite part of newspaper is informing people about the world around them. He...