'Elden Ring': From Software's Next Adventure
After the finale to the trilogy with 'Dark Souls III', fans of this brutally challenging dark medieval fantasy video game series have been awaiting the next adventure.
From Software, the creators of the 'Souls' franchise, have been releasing success after success, selling over 25 million copies spanning 6 games. However, after 'Dark Souls III', fans were concerned if another game would be released. At the Electronic Entertainment Expo in 2019, From Software announced their next project in a brief trailer. The trailer showed off a mini-cinematic and revealed the title, but it didn't show off the game itself. Although, the trailer excited many, it was clear that there just wasn't enough.
It wasn't until June 2021 that fans finally got an official gameplay trailer showing off many aspects of the game. The 3-minute trailer showed off key story details, lots of gameplay, exciting new dark medieval fantasy worlds, and new features that players will be able to partake in. On top of that, the trailer revealed the release date for the game: January 21, 2022.
The response has been positive.
"Based on what we saw in Elden Ring's gameplay trailer, combat looks rather similar to the Souls games, which is not at all a bad thing. We like Souls games," said PC Gamer.
The Developer has made it clear that although the game will be a 'Souls' game, it will have some major differences that could make things more interesting this time around.
"[Elden Ring will be] full of things that we weren't able to do in the Dark Souls series. [The game will focus] more heavily on RPG elements, and will include a wide variety of weapons, magic, and ways to engage enemies, that make it possible to provide users with a style of gameplay and strategy that suits them," Miyazaki said.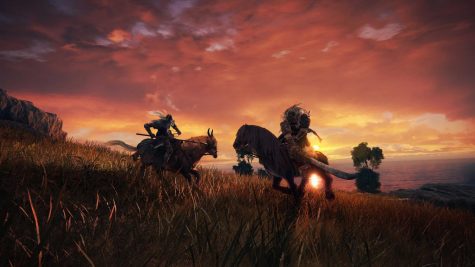 These changes will hopefully add to the core experience of what makes the 'Souls' games so fun to play. After the long drought without a new 'Souls' game, fans should be pleased with this brand-new adventure arriving early next year.