'Euphoria' returns with season two
'Euphoria' is an American teen drama that highlights a group of troubled teens and their experiences with love, growing up, physical relations, drugs, and trauma. 'Euphoria' calls attention to mental health issues, overall fostering a narrative of real-world issues combined with passionate drama. It has been widely lauded by critics as nuanced, complex, and a deep insight into the struggles of young adults.
Season one introduced the characters of Rue, Maddie, Cassie, Jules, and Nate. The titular protagonist, Rue (Zendaya), narrates the show. Rue's omniscient narration guides the flow and rhythm of the story, filled with witty jokes and somber introspection at times. It particularly stands out when Rue, (who is an addict), partakes in drugs and allows the audience to see Rue's shift in her perspective. There's vivid bursts of shades of blue and purple, shifting kaleidoscopic light, and an effervescent, still beauty in those shots, emphasizing Rue's momentary peace, as compared to the regular shots in her perspective which are colorless, drained of life, and in a grayer scale. The word 'euphoria' means a feeling or state of intense excitement and happiness, something that Rue has been trying to attain through drugs. The shift in perspective truly encapsulates the struggle of drug addiction visually.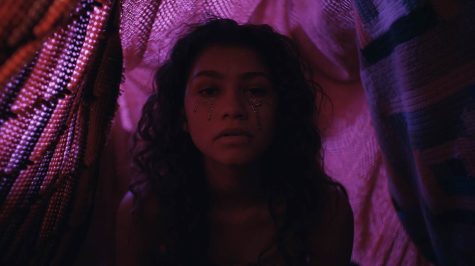 The pilot begins with the introduction of Jules (Hunter Schafer), a mysterious and beautiful girl who has moved to the town where the characters live in. Jules is shown to be a transgender girl who struggles with her identity. Jules has illicit relations with an older man, later revealed to be the father of the show's primary antagonist, Nate Jacobs.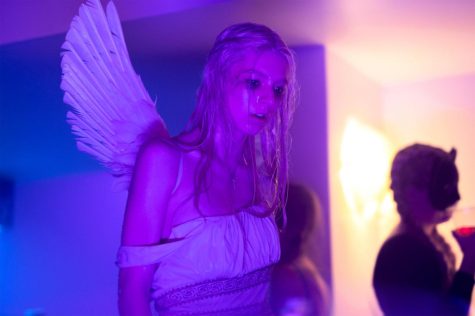 Nate (Jacob Elordi) is the stereotypical American 'golden boy', tall, muscular, arrogantly handsome. He's got it all, captain of the football team, starting quarterback, and one of the "guys". He engages in relations with various girls, is blatantly misogynistic, and has aggressive tendencies. But despite all this stereotypical machismo and bravado, Nate's secrets simmer just under the surface.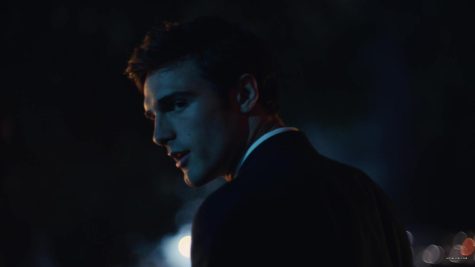 Nate's father Cal had sexual relationships with many young trans women and gay men which he recorded and kept safely stored. As a child, Nate found them and was severely traumatized by them. Nate struggles with his sexuality, masculinity, and self-worth through season one, often harming the women around him to retain his image of being an 'alpha male'. He targets Jules especially, going as far as to create an anonymous identity to gain her trust and later threaten her.
Cassie Howard (Sydney Sweeney) struggles with her depression and self-worth, often culminating in her seeking validation from men in romantic relationships. Maddie Perez (Alexa Demie), Nate's on-and-off girlfriend, struggles throughout season one with her abusive relationship with Nate.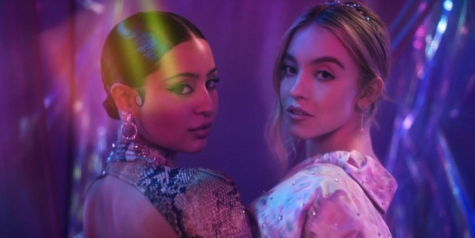 Nate gets arrested for assaulting Tyler, who was framed by Maddie for sexually assaulting her. Nate threatens Jules into accusing Tyler of sexual assault or else he'll expose her secrets. Rue suffers from her drug addiction and begins to fall in love with Jules, culminating in an unhealthy romance with confusing boundaries and ambiguous labels. This relationship leads to a separation, Jules running away and Rue deciding not to flee with her. Season one ends with Maddie discovering the tapes Nate's dad stashed of him having illicit relations with minors, uncovering Jules's secret as well.
With the release of season two's first episode, fans are eager to see the drama unfold between Maddie and Cassie, who has fallen hard for Nate, as well as the rocky progress between the relationship of Jules and Rue that fans have dubbed 'Rules'. The entry of an outsider, Rue's friend Elliot (Dominic Fike), is hinting at a possible love triangle between the three. Kat (Barbie Ferreira), is a supporting character who struggles mainly with her body image, has entered a relationship with Ethan, a transfer to their school in season one. Fans, however, suspect that Ethan's friendly personality and gentle words might be hiding a secret. There's also the much-awaited backstory of Fezco, a supporting character who serves as a brother figure and close friend of Rue. Fez's anger at Nate reaches a breaking point when finally, he loses it, and smashes his face in.
Season two's second episode starts off where they left off: Nate's bloody face centered in the screen, laying in a hospital bed. Nate's initial lie about who beat him up falls through, as Cal, his father, interrogates Cassie for information. The entry of Elliot while Jules and Rue are having an intimate moment leaves Jules confused about Rue's feelings and Rue concerned he might expose her for continuing to be a drug addict. Nate and Cassie's relationship goes through ups and downs, culminating in them returning to each other again. Rue herself sees the two together, and Maddie is beginning to sense things are wrong. The major conflict of the episode, however, is Nate lying that Fez attacked him because of Cal's sexual encounter with Jules, who was underage at the time of the incident, and that Fez, Rue, and Jules would go to the police station about him. Nate also reveals that he's aware Cal filmed the encounter with Jules, leading Cal to beg him where it is. Nate's face gives nothing away, but viewers remember that in the end of season one, Maddie discovered the tapes.
There's the cinematography that's changed. Euphoria is known for its beautiful, colorful shots, glossy dreamy style, and up-close zoom-ins of characters, but only in season two did they switch over from digital format to analog.
Sam Levinson, the creator, requested Kodak to give them enough Kodak Ektachrome motion picture film, which was discontinued. Kodak converted parts of its factory to make this possible. Ektachrome is known for its beautiful color, fine grain, and rich saturated color. It's also better at capturing skin tone, so in the close-up shots that Euphoria is known for, it delivers. The purpose of switching over was to capture a softer, nostalgic feel, as compared to season 1, which the creators mentioned was more 'in the moment'. Season two has a dreamy feel to it already.
Fans are looking forward to the release of season two, already raving about the first episode of the season. Zendaya, who is an executive producer, has already promised much more in store.
Leave a Comment