BROCKHAMPTON Announces 'Indefinite Hiatus'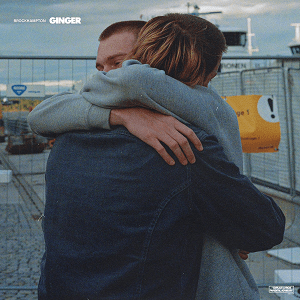 On Jan. 14, 2022, the boy band known as BROCKHAMPTON announced that Coachella 2022 would be the band's last performance. The band, consisting of 7 vocalists, Kevin Abstract, Ameer Vann, Matt Champion, Bearface, Joba, Merlyn Wood, and Dom McLennon, got their start in 2010 when lead vocalist, Kevin Abstract posted a note asking if anyone wanted to start a band. Initially named Alive Since Forever, the band was seen in the Viceland series 'American Boyband' and quickly added producers Romil Hemnani, Jabari Manwa, and Kiko Merley to the team. 
BROCKHAMPTON's debut album titled 'Saturation' was released on June 9, 2017, consisting of 17 songs. While the album struggled to gain popularity, the group quickly released 'Saturation II', the second album in the 'Saturation Trilogy'. The second album charted at 57 on the Billboard 200. The third and final album in the trilogy is titled 'Saturation III', which was released on Dec. 15, 2017, and debuted at number 15 on the Billboard 200. 
Shortly after the completion of the trilogy, the group released their new studio album titled, 'Iridescence'. This album began the climax of the group's career as it debuted at number one on the Billboard 200 in 2018. As their popularity reached its peak, the group went on to release two albums between 2019 and 2021, 'Ginger' and 'Roadrunner: New Light, New Machine'. Both 'Ginger' and 'Roadrunner: New Light, New Machine' had multiple songs break the top 20 on Billboard 200. 
On Jan. 14,  the group released a statement on their Twitter account that reads, 
"BROCKHAMPTON'S upcoming shows at the O2 Academy Brixton in London and Coachella will be our final performances as a group. All other tour dates are canceled, effective immediately. Refunds for all tickets and VIP packages will be available at the point of purchase. Following these four performances, we will be taking an indefinite hiatus as a group." (BROCKHAMPTON/ Twitter).
They concluded their statement by saying, "From the bottom. Of our hearts, thank you for being on this journey with us. We would not be here without our fans. We hope we've been able to inspire you as much as you have us these past eight years. We are bonded and grateful to you for life." 
As the band announces their "indefinite hiatus", let us look back at their most memorable songs. 
1. 'SUGAR' ('Ginger') – 'SUGAR' is arguably one of the bands most popular songs. It is easily recognized as a song in a viral TikTok dance trend in December 2019. Vocalist Kevin Abstract told MTV that the song is about a relationship where you're uncertain where you stand. The song is also about the negative side effects of consuming illegal substances.
2. 'BLEACH' ('Saturation III')- Their most commercially successful song to date, 'BLEACH' combines vocals from longtime friend Ryan Beatty with BROCKHAMPTON's iconic instrumental styles. In 'BLEACH' , each member has a verse where they discuss their own individual "stains", or issues. This title is used as a metaphor for the band's members to wipe away their own "stains" with bleach. 
3. 'BOOGIE' ('Saturation III')-  'BOOGIE' brings a more up-tempo beat to the third album in the trilogy. It is in this song that you can find one of their famous lyrics, "Best boy band since One Direction". 
4. 'GUMMY' ('Saturation II') – Supplies the album with a  rap-like beat and lyrics as opposed to some of their other more instrumental songs. Kevin Abstract's punchy verse leads into Dom McLennon's smoother freestyle about social injustices and societal issues. 
5. '1999 WILDFIRE' – As one of their earlier songs, this single shaped the rest of their albums up until their hiatus. It includes an R&B tune with vocals from Abstract and McLennon including a line that describes how far the group has come, "Just a group of outcasts with a glint of hope. But now we're eating grapes and the finest cheese." 
6. 'GINGER' ('Ginger') – One of their more mellow and repetitive songs with a summery feel. Abstract told GQ that he wanted the song to have a feel-good vibe. "Not too sad, just enjoy what's in front of you." However, as we delve deeper into the song, and the album, we see that it is anything but a feel good song as the opening line is, "Mood is always better whenever you not around."
7. 'Lost in Love' ('All-American Trash') – Begins the history of BROCKHAMPTON as a slower love song with an acoustic feel. "Your lipstick burns my lips. But I think I'm still in love with you." The song expresses an insecure relationship as, "drownin' in love" . 
Although the short-lived boyband will disperse following Coachella 2022, their impact in the music industry stays alive as, 'SUGAR' ('GINGER') still charts globally, nearly three years after its initial release.