Finals week
With finals week taking place, students and teachers are getting ready to end the first semester. The last day of school for this semester is Friday, Dec. 20. This year, students will have the chance to be exempt from their fall semester final exams. If they meet the requirements, a student must fill out an exemption form, have their teacher and a parent sign it, and submit it during the review period.
For those who are not exempt from every class, finals weeks is often very stressful because of all the pressure put on them. They have to study hard for as many as eight tests that sum up their whole semester. Each day has one or two finals to take, with a review period for each before lunch.  After lunch, students report to their classes to take their test if they are not exempt. If students do not show up to their review, even if they are exempt, they will get an automatic zero for their final grade.
In order to be exempt,  students must have an average grade of 90 or above and three or fewer excused and/or unexcused absences. There are a few excused absences that do not count against a student for exemptions, including sports or academic competitions, school field trips, helping out with school events if previously approved, and two college visits (with a form from the attendance office that has been signed by an official of the university). Although doctor visits and called in sick days are excused, they do count against a student for exemptions.
Many students work hard to get exempt from a lot of their classes. They have studied hard all semester and sometimes sacrificed their well-being to make sure they attended every class. If students are sick, oftentimes they will still come to school, even if they get others sick, to make sure they keep their attendance within the exemption requirements. Students also stress over studying for their tests because they have to make sure they know all of the material from the first day of school.
"Finals week is the worst week of the year because of all the stress it brings," senior Tioluwa Akinjaiyeju said. "The good thing is if we are exempt, we don't have to take the test and we are closer to our winter break."
Teachers also have lots to do during finals weeks.
"It is hard to get all of the grading done as well as creating tests for multiple classes before this week begins," math teacher Mr. Marco Gallegos said. "We also have to give a nine weeks test, which takes time away from preparing for the final exam."
Finals week is one of the most stressful weeks of the year and is often chaotic. Students have a wide range of experiences, from having to take every final to being exempt from all of them. Teachers must juggle preparing the exams with entering grades. In two more days, the semester will officially come to a close, and all members of the Coronado community will get a break.
The schedule for this week can be found at the top of the page. If you have any questions about finals week, you can ask your teachers or the attendance office for more information.
About the Contributor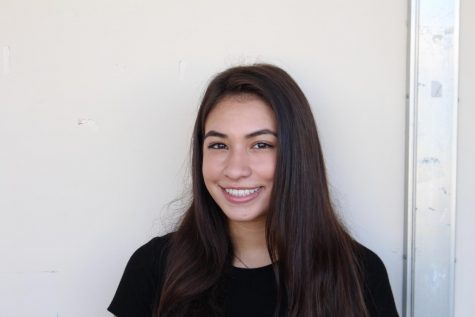 Anna Guerra, Writer
Anna Guerra is a senior, and this is her first year in newspaper. Her favorite part about newspaper is complaining to her teacher about school and learning...