Player Spotlight: Maria Clague
The Coronado girls' varsity soccer team last played Pebble Hills High School and lost by a score of 2-1. The team has so far won a total of six games and lost a total of four. Senior midfielder Maria Clague has played an important role in that effort. She was recently named player of the week by Head Coach Jason Timbrook.
Clague has been playing for Coronado for four years. As a freshman, she played for junior varsity and she moved up to varsity her sophomore year. She felt honored to be player of the week.
"I hope I represent all that Coronado values both on the field and in the classroom," Clague said. "It has been a great four years as a T-Bird, and I can't believe I am leaving soon."
As a result of her sharp skills and quick thinking, Clague has left her mark on the team.
"Maria is a really talented player," sophomore midfielder Sonya Lee said. "She's extremely aggressive on the field. She also is really smart on the field about her plays and what to do in a panic situation, and she is also very smart academically."
Coach Timbrook has been involved with the program for two years. During this time, he has noticed Clague's passion for soccer and her team spirit, both of which make her a committed co-captain.
"Since we have started the season, Maria has stepped up her game to a whole new level," Coach Timbrook said. "She has gone above team expectations for our players this season and has made it a point to demonstrate all the qualities we look for in each of our players. In each of our games so far this season, she has proven that she is indispensable not just as a player but as a captain, putting her above her teammates for player of the week."
The team started district games on Jan. 19 against Socorro High School. Before district, the varsity team participated in a small tournament and played against Del Valle, Eastwood, and Riverside. While coming off as first place winners from the tournament, they lost against Socorro – one of their biggest competitors – last Tuesday.
"The loss against Socorro motivated us to player smarter and stronger, and I can't thank the players and coaches at Coronado enough [during] these unpredictable times," Clague said.
The Coronado girls' varsity soccer team takes on rival Franklin on Tuesday, Feb. 2 at 7:00 PM.
Leave a Comment
About the Contributor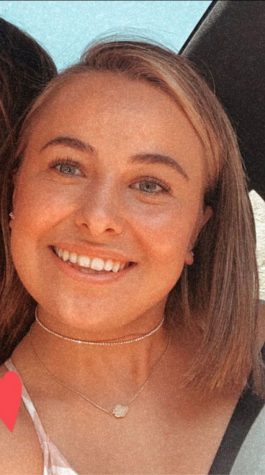 Taylor Stewart, Writer
Taylor Stewart is a sophomore, and this is her first year in newspaper. Her favorite part of newspaper is the helpfulness of the staff. She spends the...