Venom: an unnecessary, convoluted thrill ride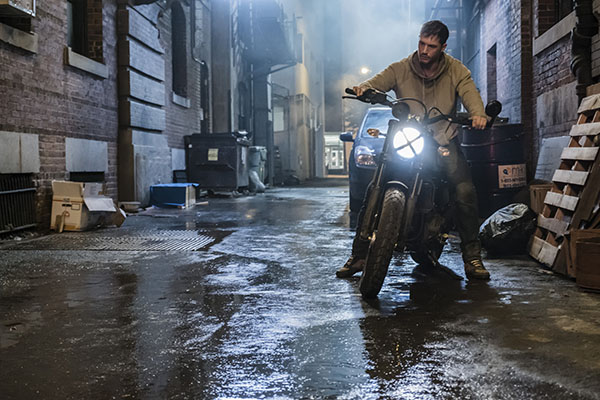 Hang on for a minute...we're trying to find some more stories you might like.
Sometimes the urge to see a mesmerizing action movie takes you over, despite the fact that the plot will probably be lousy and the characters left undeveloped. Venom is that film.
Released on October 5th, 2018, Venom revolves around disgraced reporter Eddie Brock who becomes biologically bonded to a mysterious alien organism called "Venom." Together they join forces to fight against the evil Life organization. The film stars Tom Hardy as Eddie Brock, Michelle Williams as Anne Weying, Eddie's fiancée and attorney, and Riz Ahmed as Carlton Drake/Riot, the antagonist of the film.
Early last year, Sony approached the prospect of creating a Venom film without Spider-Man, which shocked fans at first. Venom has been tied to Spider-Man since his creation back in the 80's, and although comics in the years following have tried to expand his history (even introducing a whole race of symbiotes), Venom still ends up fighting alongside Spider-Man.
When I first heard the idea, I was both intrigued and scared simultaneously. The last time the villain Venom was seen on screen was back in 2007's Spider-Man 3, a movie highly criticized for its excessive use of the villain.
On the other hand, throughout the years, Venom has been reimagined and expanded in ways that could bring a interesting film; he was now depicted as more of an anti-hero rather than a full-fledged villain. Venom had led his own comic book series after all, so a film didn't seem too far-fetched.
Under the constant shower of mediocre superhero films that fail to reach the expectations of viewers (Ant Man and the Wasp and Batman V. Superman), Venom had no chance at wowing its viewers. Ant Man and the Wasp was seen as a unnecessary sequel to a movie that wasn't well received. Batman V. Superman, although intended to be a superhero film, ended up being a political statement and a money pit. Since its announcement, Venom was seen as a move to sell toys rather to tell a meaningful story.
The characters lack motivation and their actions don't service the plot, unnecessarily extending the screen time. The CGI, although impressive with its intense fight scenes, becomes tedious and obscure as the fights take place at night, making it hard to understand what is going on. Also, these fights don't add anything to Venom's character development.
The violence and imagery in the film is on the verge of being rated "R" as some scenes may be distressing for younger viewers. The movie would have greatly benefitted from an "R" rating where it could fully explore the violence without worrying about the maturity of the audience.
Venom, however, is not all bad. The one aspect the film nailed was the relationship between the symbiote and Eddie Brock, the main character. The constant bickering and playing around provides a rather fun dynamic that makes the whole film feel more like a buddy cop film rather than a horror film.
If you're expecting another "The Dark Knight," then this film will fail to meet your expectations. But if you're looking for a fun action film to enjoy the weekend, then you might just leave the theater satisfied.
About the Writer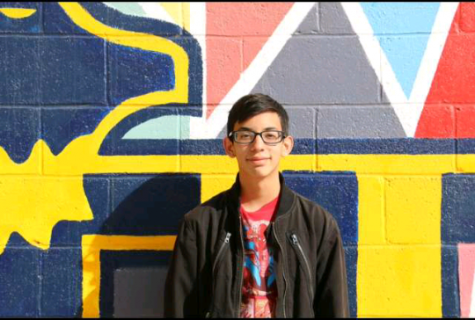 Omar Cardenas, Entertainment Editor
"You can't be disappointed,  if you expect nothing"
If I could be anyone on the explorer staff i'd be Kareena because she is passionate for this newspaper.