Queen: the band that set the stage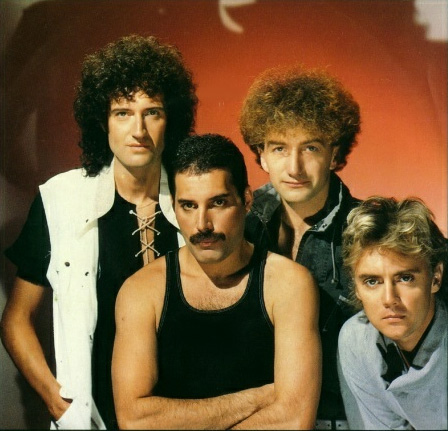 "Is this the real life or is this just fantasy?" That is the feeling that Queen's music evokes as it echoes through time. The real question at play here is: what makes Queen's music so timeless and enjoyable even after all these years?
Much of Queen's genius can be attributed to their late singer Freddie Mercury. Born on September 5, 1946 in Stone Town, Tanzania, Mercury lived most of his life in India but moved to England to pursue university studies. This is where he first joined the band Smile alongside Brian May and Roger Taylor. Mercury proposed they change the band name to "Queen" to portray a more regal and strong name. In 1973, Queen added new member John Deacon to play bass and started recording their first album, the self titled "Queen", they released later that same year.
Queen challenged the social status and norms of the time such as homosexuality. Mercury was open about his sexuality, which was something that no famous artist had ever portrayed in their music. He also showed flamboyant and theatrical productions that made their rock shows seem less of a concert and more of a way to express how he truly felt.
Although, in later albums they changed their music style to fit more radio friendly formats such as arena rock and pop rock.
Most of Queen's music was met with mixed reviews with some praising of their multi layered sound, but a critique of their overproduced vocals. Over time their music grew to be universally loved and greatly sampled as inspiration from other artists.
Their first album, the self-titled "Queen," is completely different to their later work. "Queen" tends to lean more to a hard rock side reminiscent to Led Zeppelin and AC/DC, although no famous songs spawned out of this album the content is solid and is a good listen.
Their second album is appropriately titled "Queen II," and it expands what the past album tried to achieve, but was more focused in its di- rection. Still keeping with the heavy rock feel of their past work, Queen didn't manage to surprise their audience this time but their song "Seven Seas of Rhye" managed to land them on the Billboard charts. The band's third album titled "Sheer Heart Attack" is when the band started to gain traction with their audience.
Queen provided a new style of music that had not been seen in the '70s. They implemented opera and heavy rock and managed to blend it all together. "Killer Queen" was featured on this album.
Their fourth album, "A Night at the Opera," is where the band truly achieved their iconic reputation. The record doesn't take itself too seriously with every song being different in their own way. Its closing song "Bohemian Rhapsody" is probably Queen's most well known song and is a testament to how truly unique this band's sound is.
One of the band's most iconic and arguably best performances is their performance at the Live Aid concert on July 13, 1985. 33 years later, and amid all the controversies of Mercury's sexuality and masculinity, Mercury still delivered the performance of a lifetime. Over the next 21 minutes, Queen managed to draw their audience in and provided the highlight of the whole event. Stripping away everything except the bare essentials, Queen ditched their glamorous costumes and props for more simple outfits and more emphasis on their music. Queen started with their hit "Bohemian Rhapsody" and then moved on to their song "Radio GaGa".
After performing "Radio GaGa", Mercury decided to slow down and improvise with his audience. Singing high and low notes that showcased his range and signaling the audience to do the same, there was a rare moment of unison between the audience and the lead singer. This moment is what defined Queen: they didn't need flashy props or glamorous set pieces.
Mercury had managed to create a bond with his audience that still gives goosebumps to this day; his vocals and mannerisms set the bar high for any other live performance that would come after.
Some of the greatest Queen influences can be felt in genres such as rock and disco. Bands such as Guns N' Roses, Metallica, Nirvana, Red Hot Chili Peppers, and Radiohead have cited Queen as one of their greatest inspirations and have implemented their style into their own music. Their style of music was meant for all ages, with many of Queen's songs having different tones but having the same overall message. Much of their music was awarded and praised with "Bohemian Rhapsody" being inducted into the Grammy Hall of Fame.
Their style of music goes beyond just delivering a message, with Queen having an influence on so many artists today because of how Mercury handled his opennesses with his sexuality and how the band lived their life. Many artists, such as Kurt Cobain, cited Queen as their main inspiration and role model for the way they handled their fame.
Queen's impact on modern culture and the new biopic "Bohemian Rhapsody" just show how never-ending their impact is. Their legacy on the music industry and even the world is indescribable and they will truly be remembered for years to come.