Homecoming parade dazzles crowd
With the band playing, candy flying through the air, and floats gliding through the streets, the homecoming parade was in full swing last night. The parade started on Cloudview and traveled throughout the neighborhoods surrounding Coronado. The different grade levels competed to win best float, each themed according to their assigned song genre. Freshmen centered their float on Spanish music, sophomores decorated in hip-hop style, juniors designed a tribute to rock music (as part of a float dedicated to Jose Prieto), and seniors showed off their love of country music. Students and sponsors contributed a large amount of time and energy into perfecting their floats.
"We had workshops every weekend, and most of the time was spent folding flowers," freshman Meredith Niland said. "I was hesitant at first, but it all came together very nicely and we were all happy with it!"
The competition between each of the student executive committees was judged by Mrs. Heidi Aragon, Ms. Sara Reiff, and Mr. Adrian Chavez. The judges scored based on originality, execution of theme, student craftsmanship, and overall presentation. The judges examined the different floats before the parade began, and the winner will be announced at the pep rally tomorrow during eighth period.
Also a major part of the parade were the homecoming princesses. They rode in Convertibles and Jeeps, along with their escorts, football players of their choosing. This year, the freshman princess is Danai Amador, the sophomore princess is Kenzi Taylor, the junior princess is Nyla Hajj, and the senior princesses are Marcela Perches, Savannah Bejarano, Alpha Camacho, and Beyonce Soltero. The crowning of the homecoming queen, selected from the senior princesses, will also be announced at the homecoming pep rally.
"I'm humbled that I was chosen and decided to be a homecoming princess this year," senior Savannah Bejarano said. "To me, it doesn't matter whether or not I am homecoming queen because the opportunity to have been chosen is a great experience."
After much excitement from the parade last night, student executive members of all grade levels and the senior princesses anxiously wait to hear the big announcements tomorrow afternoon.
About the Contributor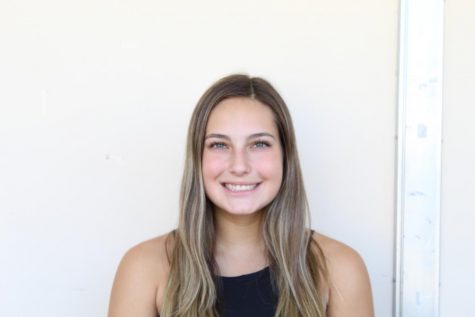 Madison Untersee, Writer
Madison Untersee is a senior, and this marks her second year as a newspaper writer. Her favorite part about newspaper is being able to communicate with...