Intense first football game ends in victory
This past Friday, the Coronado High School Varsity football team played the Chapin High School varsity football team. The game had everyone on the edge of their seats.
"We played an away game, and away games are scary because we don't know the field like the other team [does], and the environment of not playing a home game is intimidating," sophomore linebacker Miguel Tamayo said.
The first quarter was off to a good start for Coronado. Coronado's defense got a nice stop early on, and their offense was able to work the ball down the field, chewing up the clock and having possession for the majority of the quarter. Coronado also had a three-yard touchdown run. By the end of the first quarter, they were ahead 10-0 with 32 yards and a three-yard run.
"Our offense run game was looking the best it has in a while," senior defensive tackle Ivan Ortiz said.
By the second quarter, Chapin High School scored with a seven-yard kick and gained three points. Coronado was still leading the game with a score of 10-3. Neither Coronado nor Chapin scored again in the second quarter.
During the third quarter, neither team scored any points. By the end of the third quarter, the score remained 10-3.
"The third quarter was not exciting at all," Tamayo said. "Both us and Chapin really played bad that quarter, and we made many mistakes that shouldn't have been made."
During the fourth quarter, Chapin scored seven points. They scored a five-yard run and had a valid kick. This brought the score up to 10-10, and both teams were tied.
Then, Coronado High School had a two-yard run, and their kick was no good. This brought the score up to 16-10, and Coronado won the game.
"I was freaking out," Ortiz said. "We were scared with the score being tied, and knew we had to just play our best and play as a team, and that's what we did."
Coronado High School had a total of 227 total yards, 22 passing yards and 205 rushing yards.
Chapin High School had a total of 262 total yards, 99 passing yards and 163 rushing yards.
The win started the season off on a positive note before Coronado's first home game on Oct. 8.
About the Writer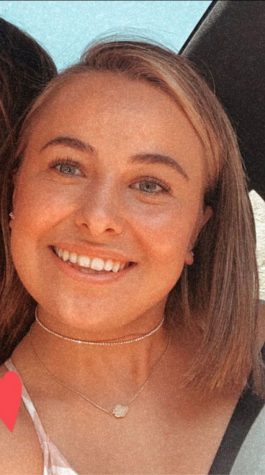 Taylor Stewart, Writer
Taylor Stewart is a sophomore, and this is her first year in newspaper. Her favorite part of newspaper is the helpfulness of the staff. She spends the...